Hiya All,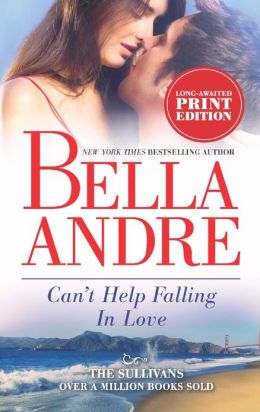 When I posted Bella's 'Can't Help Falling in Love' Spotlight last Monday, my scattered brain completely forgot to include the Fabulous "Summer of Love beach tote Giveaway".
So here it is …
Bella's Sullivan series is being released in paperback in the US, Canada, the UK, and Australia in continuous back-to-back releases starting in June 2013 with THE LOOK OF LOVE followed by FROM THIS MOMENT ON in July, and CAN'T HELP FALLING IN LOVE in August (Harlequin MIRA). 
These enticing romance novels include exciting new material never published anywhere before.
To celebrate the print releases of the Sullivan series, Bella is giving away a fabulous beach bag filled with books and summer essentials.
US Only Giveaway includes:

– A beach bag filled with summertime essentials from hot brands such as O.P.I., Evian, Not Your Mother's Hair Care, and Unisun Eyewear.
– print copy of Look of Love.
– print copy of From This Moment On (exclusive to HJ Blog)
– print copy of Can't Help Falling In Love. (exclusive to HJ Blog)
So what do you have to do to win it? 
1. You must be an email subscriber of HJ blog (If you aren't already, subscribe using floating "+Follow" button on right or use "Subscribe to Blog" widget in the footer section of this page ) 
2. Drop me a comment here … Have you read any of the books in the Sullivan series? If you have who is your fav. Sullivan and why?
Please note: This contest will close on Thursday Aug 15th 2013 at 8:59 PM (PT) and the winners will be notified via email and on this Post. Winner will have 48 hours to respond to my e-mail before a new winner is selected.
Winner is Pennie M