Welcome to Harlequin Junkie's
7th
Annual

Reader Appreciation
#BOOKMAS
EXTRAVAGANZA!
HJ's Bookmas Extravaganza is our annual celebration of YOU, our loyal and engaged readers of Harlequin Junkie blog and the Book community. THANK YOU for all you do; for all the tweets, re-post, shares, comments. We <3 You!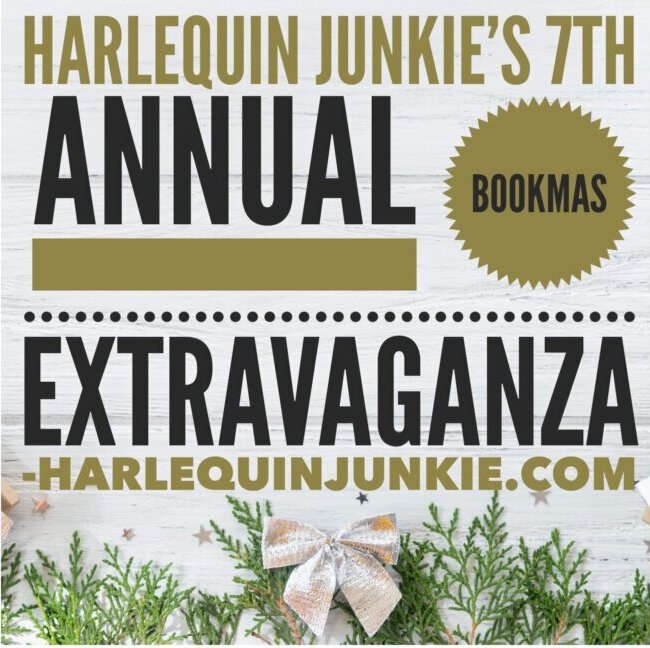 From Naughty to Nice and Everything in between….
On the 1st Day of #Bookmas…
Harlequin Trade Publishing gave to me…

A giveaway box of 13 holiday titles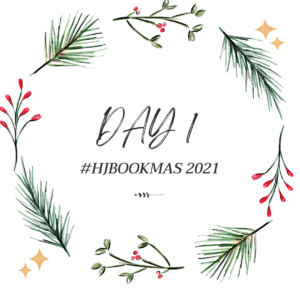 In the spotlight today…
Harlequin Trade Publishing is a dynamic, diverse and growing group of imprints committed to publishing the best in commercial fiction and narrative nonfiction across a wide array of genres. Offering a broad and vibrant range of editorial, we are driven by a singular vision: to introduce readers to bold, imaginative stories that entertain, foster discussion, challenge preconceptions and stimulate new ways of perceiving the world. For more information, please visit https://www.harlequintradepublishing.com and Follow Harlequin on Twitter: @HarlequinBooks.

A sneak peak at Harlequin Trade Publishing's Most Anticipated Releases of 2022:  

SAVVY SHELDON FEELS GOOD AS HELL by Taj McCoy (3/22/22)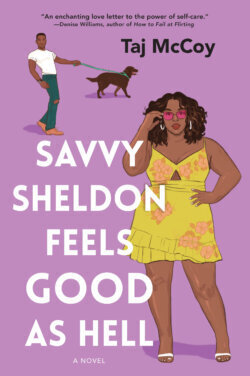 A delicious debut rom-com about Savvy Sheldon, a plus-size sweetheart who gets a full-life makeover after a brutal breakup—with the help of an irresistible cast of friends and family, a kitchen reno, and a devastatingly handsome contractor.
Savvy Sheldon spends a lot of time tiptoeing around the cracks in her life: her high-stress and low-thanks job, her clueless boyfriend and the falling-apart kitchen she inherited from her beloved grandma—who taught her how to cook and how to love people by feeding them. But when Savvy's world starts to crash down around her, she knows it's time for some renovations.
Starting from the outside in, Savvy tackles her crumbling kitchen, her relationship with her body, her work–life balance (or lack thereof) and, last but not least, her love life. The only thing that doesn't seem to require effort is her ride-or-die squad of friends. But as any home-reno-show junkie can tell you, something always falls apart during renovations. First, Savvy passes out during hot yoga. Then, it turns out that the contractor she hires is the same sexy stranger she unintentionally offended by judging based on appearances. Worst of all, Savvy can't seem to go anywhere without tripping over her ex and his latest "upgrade." Savvy begins to realize that maybe she should've started her renovations the other way around: beginning with how she sees herself before building a love that lasts.

A PROPOSAL THEY CAN'T REFUSE by Natalie Caña (5/24/2022)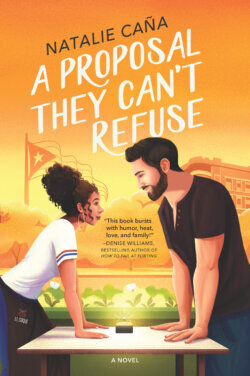 "My Big Fat Greek Wedding" but make it Latinx when a Puerto Rican chef and an Irish American whiskey distiller are blackmailed into a fake relationship by their scheming octogenarian grandfathers.
Ain't nobody got time for octogenarian blackmail, especially Kamilah Vega. Convincing her parents to update the family's Puerto Rican restaurant and enter it into The Fall Foodie Tour is quite enough on her plate, muchas gracias. And with the gentrification of their Chicago neighborhood, the tour looks like the only way to save the place. Too bad her abuelo made himself very clear; if she wants to change anything in his restaurant, she must marry the one man she can't stand: his best friend's grandson.
Liam Kane spent a decade working his ass off to turn his family's distillery into a contender. Now he and his grandfather are on the verge of winning a national competition. Then Granda hits him with a one-two punch: he has cancer and has his heart set on seeing Liam married before it's too late. And his Granda knows just the girl… yup, you guessed it, Kamilah Vega.
If they refuse, their grandfathers will sell the building that houses their businesses, ruining all their well-laid plans. With their legacies and futures on the line, Kamilah and Liam plan to outfox the devious duo, faking an engagement until they both get what they want. But the more time they spend together, the more they realize how much there is to love. Soon, they find themselves tangled up in more than either of them bargained for.

THE HONEYMOON COTTAGE by Lori Foster (5/24/2022)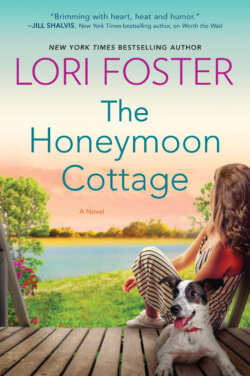 A wedding planner, who has resigned herself to spinsterhood, organizes other people's happy endings in this romantic new women's fiction from New York Times bestselling author Lori Foster.
A light, romantic family saga centered around Yardley Belanger's country wedding planning business and her eccentric family, and set in a quirky small town with the unusual name of Cemetery, Indiana. (Sure, people have tried, but Betty Cemetery, who is descended from the town founders, will let the name be changed…over her dead body.)
At 31, Yardley Belanger is really good at her job as a wedding planner—organizing other people's happy ever afters. Yardley doesn't care that she has zero love life…all the eligible guys in Cemetery are men she grew up with, and none of them interest her anyway. She's put her heart and soul into her business and has built a reputation specializing in country weddings—complete with a cottage by the lake for honeymooners—attracting happy couples and their families from all around.
Jubil Long had to take on too much responsibility too soon. When their parents died, he took care of his younger sister, Sheena. For years, it was just them against the world. But now his baby sister is getting married, and Jubil's struggling to accept this change. Todd isn't good enough for Sheena, and without meaning to, Jubil is noticebly judgmental of his sister's intended.
Jubil and Sheena are in town to plan her country wedding. Jubil wanted something classier for his sister, but then he meets Yardley. He notices she puts her heart and soul into everything, and that she really listens to what the bride wants. Yardley has this no-nonsense way of interpreting what his sister says and doesn't say.
How the hell is he falling in love during wedding prep for his little sister? Easy. He never expected to meet someone like Yardley Belanger.

A CARIBBEAN HEIRESS IN PARIS by Adrianna Hererra (5/31/2022)
USA TODAY bestselling author Adriana Herrera makes her historical romance debut at the 1889 Exposition Universelle, when a financially ruined rum heiress from the Dominican Republic agrees to a marriage of convenience with a not-so-secret Scottish duke. The first in a new diverse, sexy, female-forward series sure to delight the post-Bridgerton reader.
Paris, 1889.
The World's Fair is underway and for the first time the Eiffel Tower lights up the evening sky. Luz Alana, Aurora Beatriz, and Manuela del Carmen—aka Las Léonas—have been best friends since finishing school and have set sail from Santo Domingo armed with three simple rules:
• Go to the most scandalous places in Paris and be as scandalous as possible
• Kiss disreputable men (or women!)
• Under no circumstances fall in love
Luz Alana Heith-Benzan has one mission: to make her family's Caña Brava rum world famous. It's a mission that's taken on new urgency after her father passed and her trust fund was taken hostage. But she'll figure it out as she always does—and she'll do it alone.
The last lesson she learned before leaving her island was that any man who can control you, will.
All James Evanston Sinclair ever wanted was to find a purpose for his life outside of his father's money. For years, Evan has been doing his best to ignore the demands of his title. In that time he's built something he's proud of: The Braeburn, a whisky distillery that has slowly become one of the most sought after in the kingdom, as well as his biggest—and only—passion.
That is, until he's confronted with a Spanish-speaking force of nature who turns his life upside down.
Evan is certain he wants Luz Alana with him forever. Every day with her makes him want a lot more than just the body she hungrily offers him, or the marriage of convenience that might save them both.
But Luz Alana's ambitions don't include keeping a home for a man, much less being the wife of a landed aristocrat. Every attempt Evan makes to show his affection is met with reluctance—if not outright defensiveness. Luz Alana sailed for Paris with her eyes on lights, liquor, and lust…and of course lots of trouble. She never counted on love finding her.

LONG PAST SUMMER by Noué Kirwan (8/02/2022)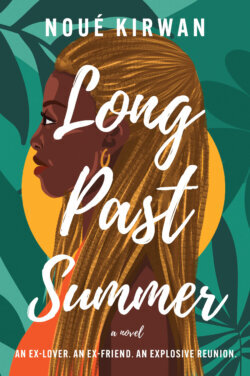 With the Southern charm of SWEET HOME ALABAMA and the emotional complexity of IN FIVE YEARS, LONG PAST SUMMER is a sparkling second-chance romance from debut author Noué Kirwan, featuring a diverse cast written from the author's own perspective in the Black community.
What do you do when your face is suddenly plastered all over New York City?
Successful lawyer Mikaela Marchand is living the life she always dreamed of. With a promotion in her sights and a comfortable relationship with her doctor boyfriend, she's come a long way from the meek teen she was in small-town Georgia. But when an old photograph of her and Julie, her childhood best friend, is used as the cover of a high-profile magazine, Julie files a lawsuit against the magazine and Mikaela is suddenly forced to confront her past.
Brought on to defend the magazine and the photographer—Mikaela's ex-boyfriend, Cameron Murphy—Mikaela doesn't think their shared past will affect the case. But it turns out that unresolved feelings still exist between Cam and Mikaela, and though Mikaela thought she put her past relationships behind her, she can't get away from Cam or Julie as easily as she hoped.
Long Past Summer is a second-chance contemporary romance that combines the diverse characters and authentic story of Kennedy Ryan's Queen Moves and Issa Rae's film The Photograph, with just a touch of Sweet Home Alabama's southern charm.


Giveaway:

A box of 13 holiday titles!
Winner will receive a Trade Paperback copy of each of the titles noted below:
CHRISTMAS AT COLTS CREEK by Delores Fossen
CHRISTMAS IN ROSE BEND by Naima Simone
ONE CHRISTMAS WISH by Brenda Jackson
THE CHRISTMAS WEDDING GUEST by Susan Mallery
THE MATZAH BALL by Jean Meltzer
A LITTLE CHRISTMAS SPIRIT by Sheila Roberts
FIRST KISS AT CHRISTMAS by Lee Tobin McClain
THE CHRISTMAS ESCAPE by Sarah Morgan
SLEIGH BELLS RING by RaeAnne Thayne
THE SECRET OF SNOW by Viola Shipman
MISTLETOE SEASON by Michelle Major
KEEP ME WARM AT CHRISTMAS by Brenda Novak
RODEO CHRISTMAS AT EVERGREEN RANCH by Maisey Yates
*Ships to US/CAN mailing address.

To enter Giveaway: Please complete the Rafflecopter form and  

Leave a comment with your thoughts on the books spotlighted here, tell us which one(s) grabbed your attention & why?
Be sure to stop by everyday from Dec 16 to Jan 01, 2022 for a chance to win: Box-O-books, Gift Cards, Audiobooks, Signed book bundles, Kindle, Author Swag & more!.