Harlequin Junkie Reader Appreciation EXTRAVAGANZA
#Giveaway Day 11
Are you on HJ's NAUGHTY list?

The holiday season is a Prefect time for Celebrating and Giving.
We love our READERS!
We are Celebrating your support and readership of Harlequin Junkie blog with 17 days of Awesome #Giveaways!
From Naughty to Nice and Everything in between….
Starting Dec 15th be sure to stop by everyday until Dec 31 for a chance to win: Boxes of print books, Kindle Paperwhite, BookStore Gift Cards, Audio books, Christmas ornament, Custom Apron, T-Shirts and lotsa Swag!
Day 11 #Giveaway: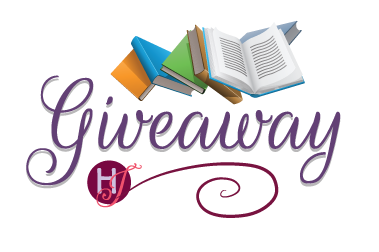 Up for grabs today, 2 Box-O-Books! 
#1- Box-O-Choc Lit Books
The Secret Kiss of Darkness by Christina
Courtenay Impossible Things by Kate Johnson
Flight to Coorah Creek by Janet Gover
Sugar & Spice by Angela Britnell
Dance Until Dawn by Berni Stevens
Fool's Gold by Zana Bell
About Choc Lit:
Established in 2009, Choc Lit is an independent publisher, specialising in quality women's fiction with romantic content.
Not surprisingly, we believe that the enjoyment of a good read is enhanced by the taste of chocolate!
We have won 11 awards in our genre, including the 2012 and 2013 Publisher of the Year and the 2012 Romantic Novel of the Year. We have had an additional 10 novels shortlisted for awards.
Choc Lit novels are distributed world-wide and available in both eBook and paperback formats from most stores.
All Choc Lit novels are selected by genuine readers.  We only publish novels our Choc Lit Tasting Panel want to see in print. Our reviews and awards speak for themselves. choc-lit.com
#2 Box-O-Signed Books
Signed copy of CLIPPED WINGS by Helena Hunting
Signed copy of INKED ARMOR by Helena Hunting
Signed copy of TIED by Emma Chase
Signed copy of MAI TAI'D UP by Alice Clayton
Meet author Helena Hunting
Helena Hunting lives on the outskirts of Toronto with her incredibly tolerant family and two moderately intolerant cats. She's putting her English degree to good use by writing popular fiction. She is the author of Clipped Wings, her debut novel, and Inked Armor. helenahunting.com
Meet Author Emma Chase:
By day, Emma Chase is a devoted wife and mother who resides in a small, rural town in New Jersey. By night she toils away the hours bringing her colorful characters and their endless antics to life. She has a long standing love/hate relationship with caffeine.
Emma is an avid reader. Before her children were born she was known to consume whole books in a single day. Writing has also always been a passion and with the 2013 release of her debut romantic comedy, Tangled, the ability to now call herself an author is nothing less than a dream come true. emmachase.net
Meet author Alice Clayton:
New York Times Best Selling author ALICE CLAYTON worked in the cosmetics industry for over a decade before picking up a pen (read: laptop). She enjoys gardening but not weeding, baking but not cleaning up, and finally convinced her long-time boyfriend to marry her. aliceclayton.com
To enter Giveaway: Please complete the Rafflecopter form and Post a comment to this Q: 
What is your favorite Christmas book/Movie? And Why?