A Sweet Montana Christmas by Roxanne Snopek: Melinda and Austin Sweet were in the middle of a rocky patch. At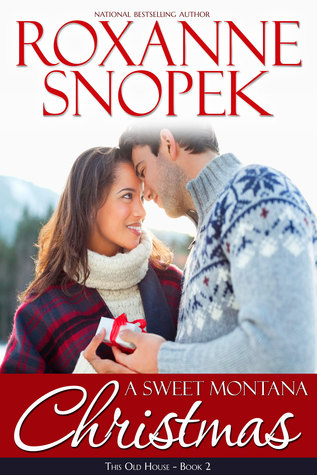 least that's what they both hoped. They hoped it wasn't the beginning of the end. After all their entire world had crashed in on them and even though they weren't talking with one another they each knew they loved each other more than the world.
The problem was that they didn't know how the other felt towards them. Now their world was about to change again and when you throw in the Christmas season, a Marietta farm and a pregnant woman the future will never be boring.
In a fast paced novella Ms. Snopek has brought the readers back to Marietta and its magical abilities to make the world make sense. This isn't really about second chances so much as it's about taking off the self pity glasses and putting on the ones where you can see clearly. The development of the characters is well thought out and the plot though short is well developed. Take a moment and experience the miracle of Christmas with Ms. Snopek as you head to Marietta in this novella.
Book Info:

Published November 14th 2014 by Tule Publishing
Melinda Sweet loved her husband before she learned of his wealth and she loves him still, despite the fact that it's gone. Unfortunately, while she knows the collapse of his Chicago financial services business had nothing to do with him, he believes otherwise. His upbeat adjustment to their new – and temporary – life on his grandfather's rundown honey farm is a foil to cover the burden of failure. She wasn't expecting to throw – in five weeks – the traditional Sweet Christmas Open House, but it's a good earning opportunity and how hard could it be?
Austin Sweet is determined to make his wife proud of him again. But he also wants to erase the sting of shame he feels from his parents, to whom he owes a debt of gratitude for arranging for this caretaking job. Getting paid to fix up this disaster is better than living in their basement, sure. But what does he know about bees? Or fixing broken plumbing? Or cleaning a chimney?
But when Austin's grandfather gives him the farm as a Christmas gift, there's only one response. Accepting the gift will secure a future that will make his wife even more unhappy than he already is. Refusing the gift will finalize the rift between him and his family, but he'd rather lose them than Melinda. Then he discovers she's spared him the choice. Austin's not-so-Sweet side rears up as he determines that he's done trying to make everyone happy. He'll get his wife back, no matter what. And they'll decide their future together.