Welcome to Harlequin Junkie's
7th
Annual

Reader Appreciation
#BOOKMAS
EXTRAVAGANZA!

HJ's Bookmas Extravaganza is our annual celebration of YOU, our loyal and engaged readers of Harlequin Junkie blog and the Book community. THANK YOU for all you do; for all the tweets, re-post, shares, comments. We <3 You!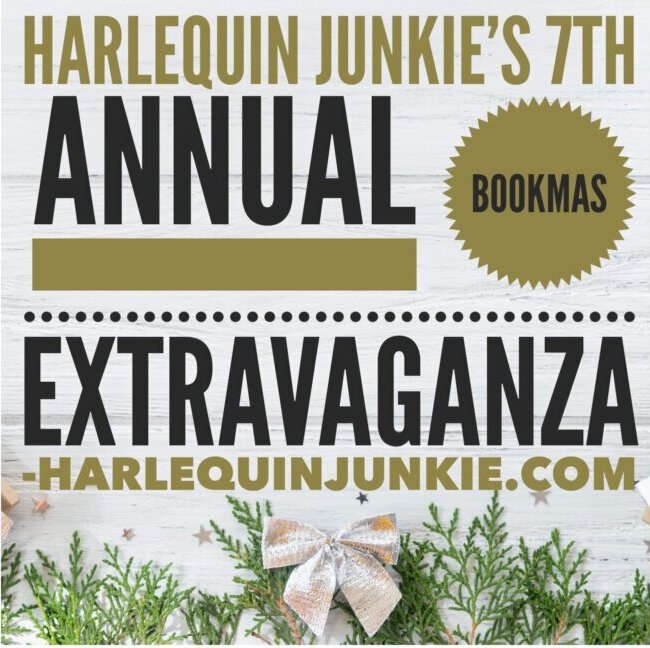 From Naughty to Nice and Everything in between….
On the 12th Day of #Bookmas…
Sourcebooks gave to me…

A chance to win a giveaway box of 10 romance titles.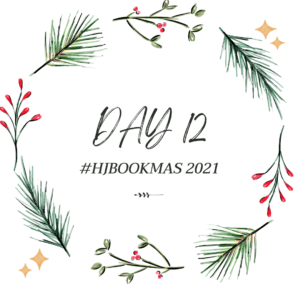 In the spotlight today…
A sneak peak at some of Sourcebooks Most Anticipated Releases of 2022:  

We are thrilled for the titles set to publish in 2022. Check out five below that we think readers will love!

Electric Idol by Katee Robert: Electric Idol by Katee Robert (1/18)
It's Lore Olympus meets Helen Hardt in the second installment of this sexy modern-day deconstruction of our favorite Greek myths. When her family executed a coup that dethroned Zeus himself, Psyche knew she was in trouble, but she wasn't prepared for Aphrodite to demand her literal heart as payment. Or for Aphrodite's gorgeous son to be the one determined to strike the blow. Points of interest: Greek mythology retelling, USA Today bestseller, fake dating, forbidden romance

Never Been Kissed by Timothy Janovsky (5/3; personal favorite!)
For fans of Boyfriend Material comes a warm, hilarious, and thoroughly engaging LGBTQIA+ romcom from debut author Timothy Janovsky. Wren Roland has never been kissed, let alone been in love, but he wants that movie-perfect ending more than anything. Feeling nostalgic on the eve of his twenty-first birthday, he sends emails to all the boys he (ahem) loved before he came out. He didn't expect a response from Derick Haverford, Wren's #1 pre-coming-out-crush…but now that they're working together at their hometown's vintage drive-in theater, maybe that perfect-kiss-before-the-credits is finally within reach. Points of interest: debut author, demisexual hero, real Becky Albertalli vibes

The Stand-In by Lily Chu (5/3)
From debut author Lily Chu comes a hilarious and heartwarming women's fiction story of fame, family, and love. When a mysterious black SUV pulls up next to Gracie Reed, she can't believe that the people inside are Wei Fangli and Sam Yao, Chinese cinema's golden couple. Or that Fangli has a proposal that's about to change everything… Points of interest: Audible bestseller, biracial identity, China's one-child policy

Up All Night with a Good Duke by Amy Rose Bennet (7/26)
Artemis Jones—ladies' academy teacher by day and gothic romance writer by night—is growing tired of her family's pressure to settle down and marry. What she needs is a real-life gothic hero to ruin her and assure her single status forever. Little does she realize she's about to come face-to-face with a Byron-esque widowed duke determined to find a bride… Points of interest: sexy Regency, book about book club, feminist heroine

Husband Material by Alexis Hall (8/3)
Sequel to Alexis Hall's breakout Boyfriend Material, Husband Material is a hilarious LGBTQIA+ romcom about life, love, marriage, and everything in between. Luc and Oliver may have found their happily ever after, but that doesn't mean it's all smooth sailing from here. Faced with friends getting married everywhere they look, Luc feels the social pressure to propose…but as they survive four weddings and a funeral, Luc and Oliver will have to come to grips with what their own happily ever after was truly meant to be. Points of interest: direct sequel to Boyfriend Material, mental health
Sourcebooks, Inc. is an independent book publisher outside of Chicago that publishes fiction, romance, children's books, college guides, history, business books, and more. Website | Twitter | Instagram



Giveaway:

Win a box of 10 Romance titles from Sourcebooks
Winner will receive a Print Paperback copy of each of the titles noted below
Neon Gods by Katee Robert
I Hate You More by Lucy Gilmore
Love, Chai, and Other Four-Letter Words by Annika Sharma
How to Cowboy by Jennie Marts
Rules for Heiresses by Amalie Howard
Nick and Noel's Christmas Playlist by Codi Hall
Fortune Favors the Duke by Kristin Vayden
I Kissed a Girl by Jennet Alexander
Once More Upon a Time by Roshani Chokshi
Big Bad Wolf by Suleikha Snyder
*Ships to US / CAN mailing address.


To enter Giveaway: Please complete the Rafflecopter form and

Leave a comment with your thoughts on the books spotlighted here, tell us which one(s) grabbed your attention & why?
Be sure to stop by everyday from Dec 16, 2021 to Jan 01, 2022 for a chance to win: Box-O-books, Gift Cards, Audiobooks, Signed book bundles, Kindle, Author Swag & more!