Welcome to Harlequin Junkie's
4th
Annual

Reader Appreciation
#BOOKMAS
EXTRAVAGANZA!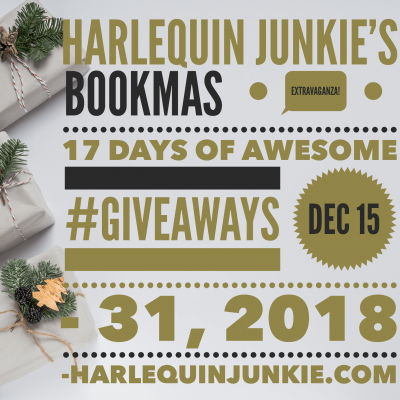 HJ's Bookmas Extravaganza is our annual celebration of YOU, our loyal and engaged readers of Harlequin Junkie blog and the romance community.

We would like to say Thank You for all you do; for all the tweets, shares, comments and for the fabulous job you do of spreading the word on all things bookish!! We <3 You!

On the 13th Day of #Bookmas…
Up for grabs today:
Gift cards & signed books from Nalini Singh, Annie West, Miranda Liasson, Aleatha Romig, Kelly Elliott, Maria Luis, Aly Martinez, Jenna Sutton, Vivian Arend, Stella Riley & Sawyer Bennett  
#1 GIVEAWAY:

1 lucky winner will win 1 print copy of each item noted below (worldwide):
A signed US hardcover edition of Ocean Light by Nalini Singh.  – Facebook
Signed copy of Inherited for the Royal Bed by Annie West.  – Facebook 
#2 GIVEAWAY: 

Miranda Liasson – A signed paperback copy of THEN THERE WAS YOU and a $20 Amazon card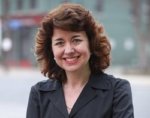 Miranda Liasson loves to write stories about everyday people who find love despite themselves, because there's nothing like a great love story. And if there are a few laughs along the way, even better! She lives in the Midwest with her husband and three kids in a charming old neighborhood which is the inspiration for many of the homes in her books. Find out more at www.mirandaliasson.com.

#3 GIVEAWAY:

Signed book bundle (US) 
One lucky winner will win 1 print copy of each item noted below:
#4 GIVEAWAY: 

Jenna Sutton – ALL THE RIGHT PLACES audiobook and a $25 Target giftcard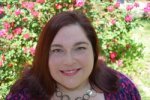 Jenna Sutton is a former award-winning journalist who traded fact for fiction when she began writing novels. Surprisingly, the research she conducted for her articles provided a lot of inspiration for her books. She's the author of the Riley O'Brien & Co. romances and the new Trinity Distillery series. Although Jenna calls Texas home, more often than not, she's somewhere else. Her love's job takes him all over the country, and she tags along, just like a groupie follows her favorite band. Sign up for her newsletter at http://bit.ly/1K8MaCH to access the latest news and monthly giveaway. Website | Facebook | Twitter | | Instagram |
#5 GIVEAWAY:

Signed book bundle  (US)
One lucky winner will win 1 print copy of each item noted below:
To enter Giveaway: Please complete the Rafflecopter form and Leave a comment to this Q: 

Have you read any of the authors noted above? What are some of your favorite books…
From Naughty to Nice and Everything in between….
Be sure to stop by everyday from Dec 15 to Dec 31 2018 for a chance to win: Box-O-books, Gift Cards, Kindle, Audio books, Signed book bundles, Author Swag & more!