Welcome to Harlequin Junkie's
6th
Annual

Reader Appreciation
#BOOKMAS
EXTRAVAGANZA!
From Naughty to Nice and Everything in between….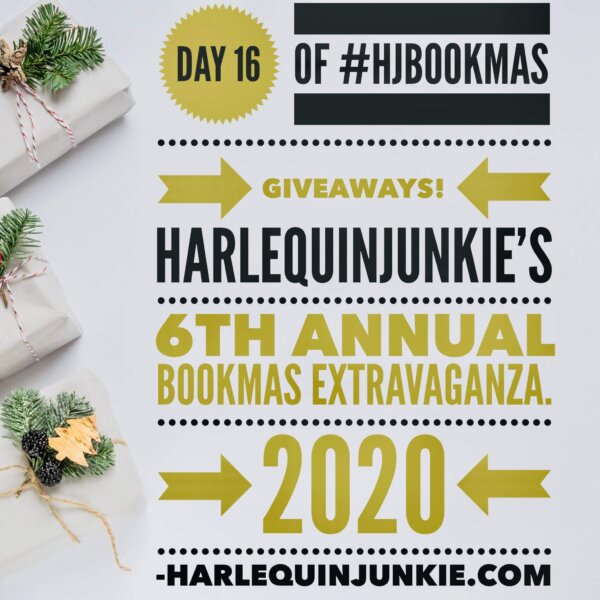 HJ's Bookmas Extravaganza is our annual celebration of YOU, our loyal and engaged readers of Harlequin Junkie blog and the romance community.
Thank You for all you do; for all the tweets, re-post, shares, comments. We <3 You!
On the 16th Day of #Bookmas…
Enter to win Signed Books, Amazon Giftcard, Audiobooks & Swag from authors:

 Nancy Naigle, Lisa Kleypas, Nalini Singh, Skye Warren, Emma Scott, Marni Mann, Laura Kaye, Sarah Morgan, Rachel Van Dyken, Pippa Roscoe, A.M. Williams and JC Harroway. 
I want to start out by saying a huge THANK YOU to all the authors noted above, their publicist and assistants for their continued participation and very generous contribution towards HJ's Bookmas event.
Thank You! Thank You! Thank You!
Dear Reader's, I hope you will make time to visit these wonderful authors, read about their new and upcoming releases on their website and give them a follow on Social Media 🙂

Giveaway #1: From author NANCY NAIGLE- $20 Amazon gift card.

Giveaway #2: From Author LISA KLEYPAS: A set of all 6 Ravenels in paperback, one of which will be signed.

Giveaway #3: Signed Book Bundle (International)
From Author NALINI SINGH – A signed copy of Love Hard
From Author SKYE WARREN – A signed paperback copy of Overture

Giveaway #4: From author EMMA SCOTT: A signed set of limited-edition full tilt duet (Full Tilt + All in), plus a swag pack

Giveaway #5: From Author MARNI MANN: $10 Amazon Gift-Card

Giveaway #6: From Author LAURA KAYE: First three books in my Warrior Fight Club series, U.S. shipping. Those titles are:
Fighting for Everything
Fighting for What's His
Worth Fighting For

Giveaway #7:  Signed Book Giveaway Bundle (International)
From Author SARAH MORGAN: A signed copy of One More for Christmas.
From Author RACHEL VAN DYKEN: A signed copy of Ruthless Princess
From Author PIPPA ROSCOE – Signed Copies of Demanding His Billion Dollar Heir, Taming the Big Bad Billionaire, Rumors Behind the Greek's Wedding

Giveaway #8: From Author A.M. WILLIAMS: eBooks: The Christmas Spark, It's Always Been You, and Marching Offsides. (International)

Giveaway #9: From Author JC HARROWAY: Signed copies of Bad Business and Bad Mistake + A handmade hoop embroidery – Christmas Kiss- made by yours truly!  (International)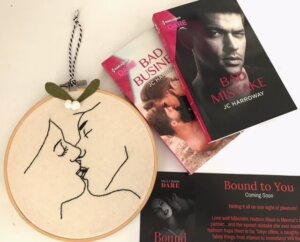 To enter Giveaway:
Please complete the Rafflecopter form and

Leave a comment and let us know what are some of your favorite books by authors with giveaways here today? Who are new to you authors?
BONUS GIVEAWAY: 

Manuscript Critique

 (Maximum 50k words; worth $500 USD)
Is your dream to write a romance of your own? Do you want to take your writing to the next level in 2021?
Award-winning Harlequin author and writing coach Jennifer Hayward, whose books have been published in 31 countries and 25 languages, is offering a manuscript critique so you can put your best foot forward in your next submission. (Maximum 50k words; worth $500 USD.
jenniferhaywardcoaching.com
To Enter: 
Leave a comment below (Reference Manuscript Critique)  
Entrants must have a partial or full manuscript ready to submit by 01/31/2021.
Enter Daily to increase your chance of winning.
One winner will be chosen by author Jennifer Hayward from entries submitted 
between Dec 13 to Dec 31 2020.


Be sure to stop by everyday from Dec 13 to Dec 31 2020 for a chance to win: Box-O-books, Gift Cards, Audio books, Signed book bundles, A Manuscript Critique, Author Swag & more!