Welcome to Harlequin Junkie's
5th
Annual

Reader Appreciation
#BOOKMAS
EXTRAVAGANZA!
HJ's Bookmas Extravaganza is our annual celebration of YOU, our loyal and engaged readers of Harlequin Junkie blog and the romance community.
Thank You for all you do; for all the tweets, re-post, shares, comments. We <3 You!
From Naughty to Nice and Everything in between….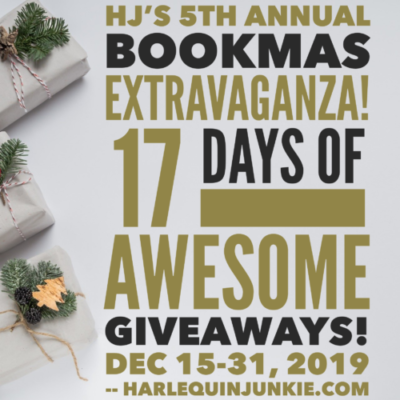 On the 17th Day of #Bookmas…
Enter to win Signed Books, GC & Swag from authors:

Kandi Steiner, Samantha Young, Jodi Ellen Malpas, Monica Murphy, Emma Renshaw, Jill Shalvis, RC Boldt, Katy Evans, Emma Scott, Nikki Sloane, Karina Halle, Mia Asher, Marni Mann, RC Boldt, Paola Dangelico, Rachel Van Dyken and Lexi Ryan
I would like to start out by saying a huge THANK YOU to all the authors & Publicist for your participation and contribution towards this event.

Dear Reader's, I hope you will make time to visit these wonderful authors, read about their new and upcoming releases on their website and give them a follow on Social Media 🙂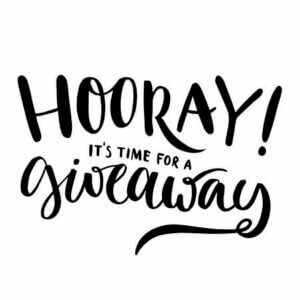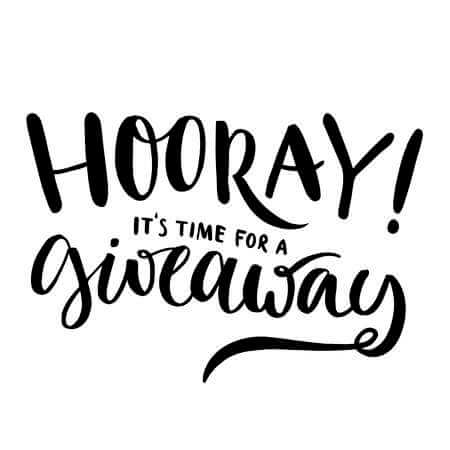 Giveaway #1: From author Kandi Steiner, a $25 Amazon gift card

Giveaway #2: From author Samantha Young, a stack of signed paperbacks: WAR OF HEARTS, BEFORE JAMAICA LANE, PLAY ON, THE FRAGILE ORDINARY along with some bookmarks

Giveaway #3: From author Jodi Ellen Malpas, This Man journal notebook, This Man mini picture book, Signed copy of The Forbidden

Giveaway #4: From author Monica Murphy, A signed set of the Dating series (so far): Save the Date, Fake Date and Holidate

Giveaway #5: From author Emma Renshaw, Vow Series set (5 books), a book beau from the December collection, swag items (a tote bag and zipper pouch), and a few holiday themed goodies!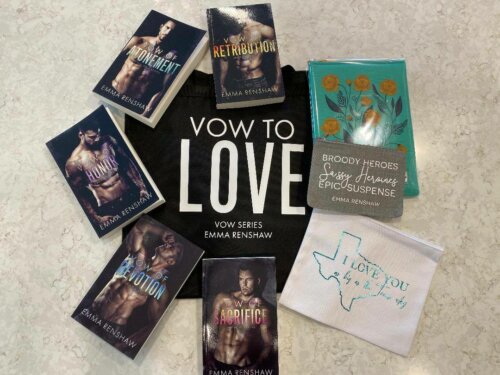 Giveaway #6:
From author Jill Shalvis, A signed copy of Almost Just Friends
From author RC Boldt, audio books of The Good Samaritan and Choose Me.

Giveaway #7:
From author Katy Evans, A signed paperback for Muse
From author Emma Scott, a signed copy of Someday, Someday
From author Nikki Sloane, a signed paperback of THE INITIATION

Giveaway #8:
From author Karina Halle, a signed copy of My Life in Shambles
From author Mia Asher, A Signed copy of Arsen
From author Marni Mann, A signed paperback of Before You

Giveaway #9:
From author RC Boldt combo of signed paperbacks of The Good Samaritan and Choose
From author Kandi Steiner, an audio book of A Love Letter to Whiskey

(2) Giveaway #10:
From author Paola Dangelico, a signed copy of Wrecking Ball.
From author Paola Dangelico, a signed copy of You Can Have Manhattan.

Giveaway #11:
From author Rachel Van Dyken, A signed copy of Fashion Jungle
From author Lexi Ryan, a signed copy of The Wrong Kind of Love, US only
From author Paola Dangelico, a signed copy of You Can Have Manhattan.


To enter Giveaway: Please complete the Rafflecopter form and

Leave a comment and let us know if you have read books by authors with giveaways here today? Who are New to you authors?
We hope you have enjoyed #BookMas at HJ! Here's wishing you and yours a Happy and Prosperous 2020.