Welcome to Harlequin Junkie's
7th
Annual
Reader Appreciation
#BOOKMAS
EXTRAVAGANZA!
HJ's Bookmas Extravaganza is our annual celebration of YOU, our loyal and engaged readers of Harlequin Junkie blog and the Book community. THANK YOU for all you do; for all the tweets, re-post, shares, comments. We <3 You!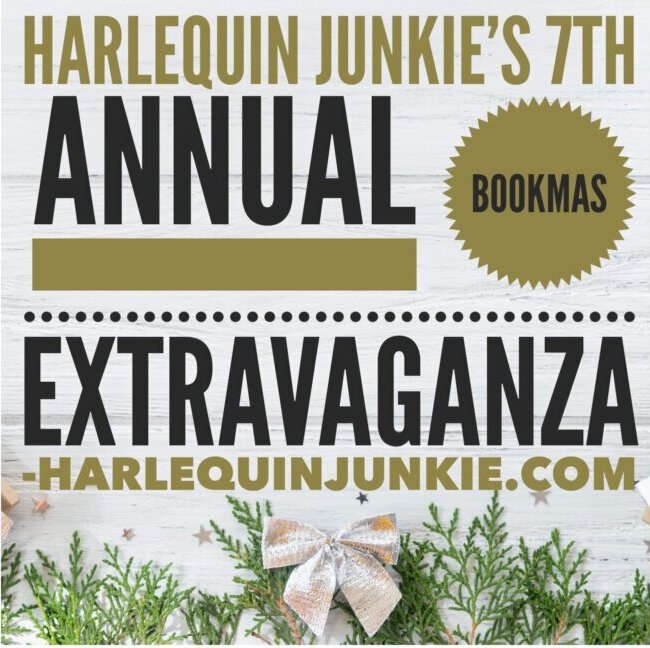 From Naughty to Nice and Everything in between….
On the 18th Day of #Bookmas…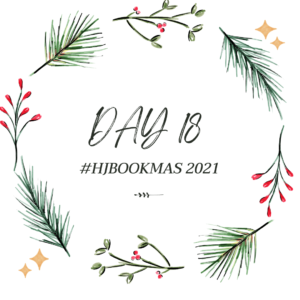 Author's Umbrella Clients gave to me…
A chance to win some amazing gift bundles!
In the spotlight today…
A sneak peak at some of Author's Umbrella Clients' Most Anticipated Releases of 2022:  
We are very excited for what's to come in 2022, and here are five titles that we cannot wait to share with readers in the coming year!

A DUKE FOR DIANA By Sabrina Jeffries
Designing Debutantes, Book 1
Releases May 21, 2022
A successful debut requires a smashing social event, and in this dazzling new series, the key ingredient is Elegant Occasions—three savvy sisters who reject working as governesses to become party planners. And if they, and their clients, happen to find love along the way, it just makes their task more rewarding…

RULES FOR ENGAGING THE EARL by Janna MacGregor
The Widow Rules, Book 2
Releases April 26, 2022
Constance Lysander needs a husband. Or, so society says. She's about to give birth to her late husband's child—a man who left her with zero money, and two other wives she didn't know about. Thankfully, she has her Aunt by her side, and the two other wives have become close friends. But still—with a baby on the way, her shipping business to run, and an enemy skulking about, she has no time to find the perfect match.
Enter Jonathan, Earl of Sykeston. Returned war hero and Constance's childhood best friend, his reentry into society has been harsh. Maligned for an injury he received in the line of duty, Jonathan prefers to stay out of sight. It's the only way to keep his heart from completely crumbling. But when a missive from Constance requests his presence—to their marriage ceremony—Jonathan is on board. His feelings for Constance run deep, and he'll do anything to make her happy, though it means risking his already bruised heart.
With Constance, Jonathan, and the new baby all together, it's clear the wounds—both on the surface and in their relationship—run deep. But when the nights come, their wounds begin to heal, and both come to realize that their marriage of convenience is so much more than just a bargain.
And don't miss this upcoming anthology!

TO CATCH A VISCOUNT by Christi Caldwell
The Heart of a Viscount, Book 17
Releases February 22, 2022
Miss Marcia Collins's cameo-perfect life is destroyed when scandal leaves her standing alone at the altar on her wedding day. Her heart shattered, she decides to embrace her ruined reputation and explore every forbidden pleasure. All she needs is a little help from her long-time friend—and society's most wicked rogue—Andrew Barrett, Viscount Waters.
Andrew tried his hand at love and lost badly, and has no interest in marriage or respectability. Nonetheless, even he knows he should avoid Marcia and her harebrained attempts to embark on a life of impropriety. Andrew, however, has never done what he's supposed to do, nor can he stand about twirling his sword cane while Marcia dabbles in forbidden pleasures without him.
When they push the boundaries too far, Marcia and Andrew must determine whether old secrets will keep them apart, or newfound love can forge a path back to a respectable, shared future.

BIG DUKE ENERGY by Stacy Reid, Kerrigan Byrne, Amalie Howard, Christi Caldwell, and Janna MacGregor
Seasons of Sin Anthology Collection, Book 1
Releases March 1, 2022
Learn more!
Four books for four seasons from highly-acclaimed, award-winning, and USA Today bestselling authors. Big Duke Energy is all brand new content where beloved secondary characters are granted their second chances at long-awaited happily ever afters!
ONE FOR MY BARON by Christi Caldwell
An All the Duke's Sins Prequel
Releases April 29, 2022
Learn more!
Entangled by their pasts, a rakehell lord and an outspoken lady find passion flares in their present. Will they have a second chance at romance, or will the sins of the past keep them apart forever?

DESPERATELY SEEKING A DUCHESS by Christi Caldwell
All the Duke's Sins, Book 2
Releases May 24, 2022
Learn more!
What happens when an impoverished duke with a reputation for being a rogue collides with a strong-willed heiress who wants to explore the world? An unlikely friendship…and unexpected passion.

Giveaway #1:
A Plot and puzzle with New York Times bestselling author Sabrina Jeffries!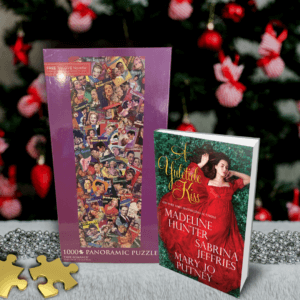 This author works through plot points in her popular Regency romances while piecing together jigsaw puzzles. Enter to win the exact puzzle she's working on now (True Romances, 1000 pieces!) while she plots the next book in her upcoming Designing Debutante series! (She'll also send the winner an autographed copy of her latest holiday anthology, A Yuletide Kiss!)

Giveaway #2:
 Janna MacGregor transports one lucky reader to Christmas in London with this fun giveaway. Enter to win the author's latest holiday anthology, Mistletoe Christmas, and a nine-tin "Christmas in London" holiday tea caddy set from Vahdam India.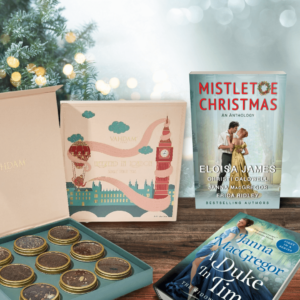 Put on another pot of tea, because the reading continues when Janna gifts the winner with A Duke in Time, the launch book in her new Widow Rules series. Coming next in the Regency romance series is…
Giveaway #3:
 USA Today bestselling author Jade Lee (aka Kathy Lyons) had a busy year with five new Regency romance releases and the next installment in her WereGeeks Save the World series written under her Kathy Lyons pen name. So, she's packing up her Santa bag and sending all six 2021 releases to one #BookMas winner, including Lord Satyr, Lord Ares, Lord Scot, Into the Lyon's Den, and Lyon Hearted (Jade Lee historicals), and WereGeeks Save the Middle of Nowhere (Kathy Lyons gay, paranormal romance).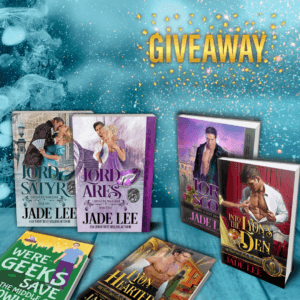 Enter to win the bounty of romance books and sign up for her newsletter to learn more about new releases coming in 2022.

Giveaway #4:
 Christi "Claus" Caldwell brought bookish gifts for one lucky winner! Enter to win three signed novels from the USA Today bestselling author (including A Wanton for All Seasons, Along Came a Lady, and Mistletoe Christmas) and a $20 Amazon gift card to shop for more great reads!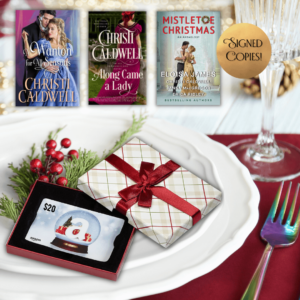 You might want to use it to pre-order one of Christi's 2022 historical romance releases. Take a peek!
Giveaway #5:
 Paranormal romance author Cathryn Marr (aka the writing duo of Dawn Johanson and Terese Ramin) wants to bring a little sparkle to one reader's holiday season. Enter to win these gorgeous, custom-designed "wing bling" earrings by Motif and a copy of their debut novel, SOUL KEEPER.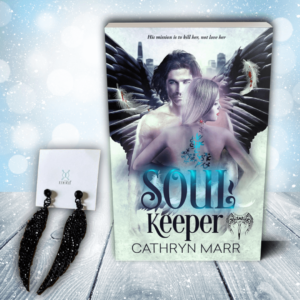 This is an extra exclusive gift since only three sets of these handcrafted earrings exist—and the authors are the only other two people who have a pair! Look for Cathryn Marr to return next year with the second book in their series, SOUL BOUND. Learn more!


To enter Giveaway: Please complete the Rafflecopter form and
Leave a comment with your thoughts on the books spotlighted here, tell us which one(s) grabbed your attention & why?
Be sure to stop by everyday from Dec 16, 2021 to Jan 02, 2022 for a chance to win: Box-O-books, Gift Cards, Audiobooks, Signed book bundles, Kindle, Author Swag & more!