3rd

Annual Harlequin Junkie

Reader Appreciation EXTRAVAGANZA
#Giveaway:

Day

 2
Are you on HJ's Naughty list?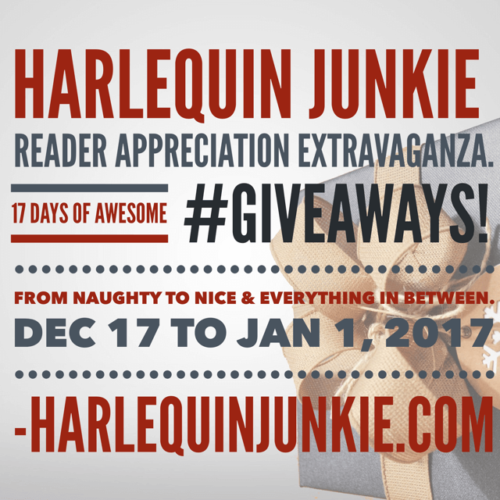 From Naughty to Nice and Everything in between….

Be sure to stop by everyday from Dec 17 to Jan 1 2017 for a chance to win: Box-O-books, Gift Cards, Kindle, Audio books, Author Swag, Gift baskets & more!


The holiday season is the perfect time for Celebrating and Giving.

Considering HJ's Reader community is the BEST! We've decided to do both. 🙂

Starting December 17, we are celebrating YOUR continued support of the romance community & Harlequin Junkie blog with 16 days of Awesome #Giveaways!
Thank You, for being a part of HJ's community.
Thank You, for all YOUR comments and interactions.
Thank You, for YOUR loyalty to the blog.
Most of all THANK YOU for making HJ a FUN place to hangout!
We <3 You! 🙂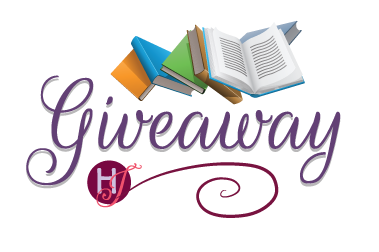 Up for grabs today, Gift Bags from BookShot #FLAMES

James Patterson's BookShots FLAMES line of romance titles are designed to help all of you fit reading, and the books you love, into your busy lives – they're romances that can be devoured in an hour or two – during a commute, before bed, or even while exercising.
W: https://bookshots.com/bookstore/romance  T: @Book_Shots

A spotlight on a few upcoming 2017 BookShot #FLAMES titles:
A WEDDING IN MAINE (McCullagh Inn Series): Jeremy Holland is exactly what Chelsea O'Kane wants in a man. After he proposes, she's ecstatic to host their wedding at the inn they built together. But it isn't long before the secrets from Chelsea's past refuse to stay buried, and they could ruin everything….
A PRINCESS IN MAINE(McCullagh Inn Series): A future princess books her wedding at the McCullagh Inn, but at every turn it seems that someone is sabotaging the wedding. Could it be a threat to the princess, or to Chelsea Holland?
BEDDING THE HIGHLANDER: There's nothing ladylike about Katherine Killin. She's a spitfire who cannot be tamed. To rid himself of her, and to honor a truce set by the Duke of Glencoe, her father agrees to wed her to his clan's mortal enemy, Ben Rannoch. But when Katherine meets the enticingly masculine Kurt Rannoch, brother of her betrothed, she suddenly craves domination.
SABOTAGE (2nd book in the Under Covers Romantic Suspense series, BODYGUARD available 11/1)
Secret Agent Abbie Whitmore is used to putting her life on the line, but she's never endangered someone she loves. And now, Congressman Jonathan Lassiter is embroiled in a political scandal–and it could be all her fault.
SEXY SUMMER FLINGS (2nd book in the Bear Mountain Rescue series, HOT WINTER NIGHTS available 12/6)
Penny never complained when she had to raise her wild brothers, or when she had to put in long hours at the local bar to pay her way through medical school. But now she wants to complain, because as much as she's tried to get Dr. Hunter Gracin's attention, he's always thought of her as a kid. Good thing Penny's got the ultimate plan for seduction up her sleeve…

This giveaway is sponsored by BookShots #FLAMES.

#GIVEAWAY:
10 Gift Bags from BookShot #FLAMES
10 lucky winners will each win a gift bag with the items listed below – US*
8 Print BookShots FLAMES titles
BookShots FLAMES branded notebook
To enter Giveaway: Please complete the Rafflecopter form and
Leave a comment with your thoughts on the books spotlighted above…

a Rafflecopter giveaway


*Giveaways noted (US) can only be shipped to a US mailing address.