Welcome to Harlequin Junkie's
4th
Annual

Reader Appreciation
#BOOKMAS
EXTRAVAGANZA!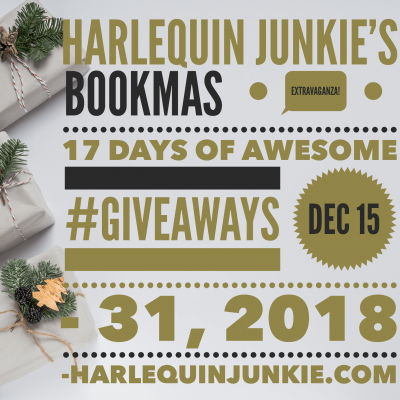 HJ's Bookmas Extravaganza is our annual celebration of YOU, our loyal and engaged readers of Harlequin Junkie blog and the romance community.

We would like to say Thank You for all you do; for all the tweets, shares, comments and for the fabulous job you do of spreading the word on all things bookish!! We <3 You!

On the 4th Day of #Bookmas…
Up for grabs today:
Gift card, Audio books and book bundles from authors Katee Robert, Carolyn Brown, Debbie Macomber, Sabrina Jeffries, Taryn Quinn, Heidi Betts, Melanie Milburne & Sheila Roberts
#1 GIVEAWAY:

Katee Robert – $15 Amazon gift card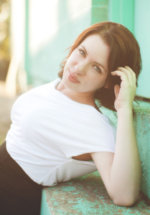 New York Times and USA TODAY bestselling author Katee Robert learned to tell her stories at her grandpa's knee. She found romance novels at age twelve and they changed her life. When not writing sexy contemporary and romantic suspense, she spends her time playing imaginary games with her children, driving her husband batty with what-if questions, and planning for the inevitable zombie apocalypse.
Website | Facebook | Twitter |


#2 GIVEAWAY: 

Carolyn Brown – A signed Cowboy Honor book, a MP3 edition of Small Town Rumors. (US)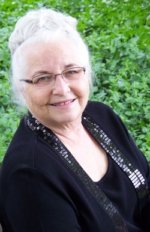 Carolyn Brown is a New York Times, USA Today and Wall Street Journal bestselling author and a RITA finalist. She's won the National Reader's Choice Award three times, the Bookseller's Best Award and was award the diamond award from Montlake for selling over a million books. Her books include romantic women's fiction, historical, contemporary, cowboys and country music mass market paperbacks.
Website | Facebook |

#3 GIVEAWAY:

Debbie Macomber – 3 signed Christmas titles: Alaskan Holiday, Merry and Bright and Twelve Days of Christmas. (US)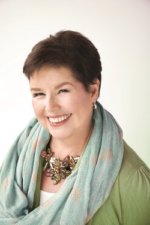 Debbie Macomber, the author of Any Dream Will Do, If Not for You, Sweet Tomorrows, A Girl's Guide to Moving On, Last One Home, Silver Linings, Love Letters, Blossom Street Brides, and Rose Harbor in Bloom, is a leading voice in women's fiction. Thirteen of her novels have reached #1 on the New York Times bestseller lists, and five of her beloved Christmas novels have been hit movies on the Hallmark Channel, including Mrs. Miracle and Mr. Miracle. Hallmark Channel also produced the original series Debbie Macomber's Cedar Cove, based on Macomber's Cedar Cove books. She is also the author of the cookbook Debbie Macomber's Table. Website

#4 GIVEAWAY:

Sabrina Jeffries – A dashing Highland Piper ornament and an autographed gift hardcover copy of her holiday novel, 'Twas the Night after Christmas. (US)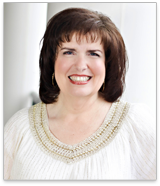 Sabrina Jeffries is the New York Times bestselling author of over 50 novels and works of short fiction (some written under the pseudonyms Deborah Martin and Deborah Nicholas). Whatever time not spent writing in a coffee-fueled haze is spent traveling with her husband and adult autistic son or indulging in her passions—jigsaw puzzles, good food, and music. With over 9 million books in print in over 21 languages, the North Carolina author never regrets tossing aside a budding career in academics (she has a Ph.D. in English literature) for the sheer joy of writing fun fiction, and hopes that one day a book of hers will end up saving the world. She always dreams big. Website | Facebook | Twitter | Instagram | GoodReads |

#5 GIVEAWAY:

3 signed Taryn Quinn & Quinn & Elliott books and some swag. (US) 
USA Today Bestselling author, Taryn Quinn, is the redheaded stepchild of bestselling authors Taryn Elliott & Cari Quinn. We've been writing together for a lifetime–wait, no it's really been only a handful of years, but we have a lot of fun. Sometimes we write stories that don't quite fit into our regular catalog. Website

#6 GIVEAWAY:

Melanie Milburne – A grab bag of 5 Signed books. (Worldwide)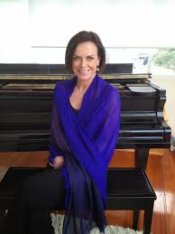 Melanie Milburne read her first Harlequin at age seventeen in between studying for her final exams. After completing a Masters Degree in Education she decided to write a novel and thus her career as a romance author was born. Melanie is an ambassador for the Australian Childhood Foundation and is a keen dog lover and trainer and enjoys long walks in the Tasmanian bush. In 2015 Melanie won the HOLT Medallion, a prestigous award honouring outstanding literary talent.
Website | Facebook | Twitter | GoodReads |

#7 GIVEAWAY:

Heidi Betts – 3 Xmas-themed, autographed Harlequin Desires and various promo and holiday items (US)
An avid romance reader since junior high, USA Today bestselling author Heidi Betts knew very early on that she wanted to write these wonderful stories of love and adventure. It wasn't until her freshman year of college, however, when she spent the entire night reading a romance novel instead of studying for finals, that she decided to take the road less traveled and follow her dream.
Soon after joining Romance Writers of America, Heidi's writing began to garner attention, including placing in the esteemed Golden Heart competition three years in a row. Website

#8 GIVEAWAY:

Sheila Roberts – An audio version of one of Sheila's Life in Icicle Falls books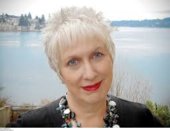 Sheila Roberts is happily married and lives in the Pacific Northwest. She did lots of things before settling into her writing career, including owning a singing telegram company and playing in a band. Her band days are over, but she still enjoys writing songs. Sheila's books are best sellers and have been made into movies for the Lifetime and Hallmark channels. When she's not speaking to women's groups or at conferences or hanging out with her girlfriends she can be found writing about those things near and dear to women's hearts: family, friends, and chocolate.
Website | Facebook | Twitter | GoodReads |

To enter Giveaway: Please complete the Rafflecopter form and Leave a comment to this Q

Have you read any of the authors noted above? What are some of your favorite books…
From Naughty to Nice and Everything in between….
Be sure to stop by everyday from Dec 15 to Dec 31 2018 for a chance to win: Box-O-books, Gift Cards, Kindle, Audio books, Signed book bundles, Author Swag & more!