3rd

Annual Harlequin Junkie

Reader Appreciation EXTRAVAGANZA
#Giveaway:

Day 5
Are you on HJ's Naughty list?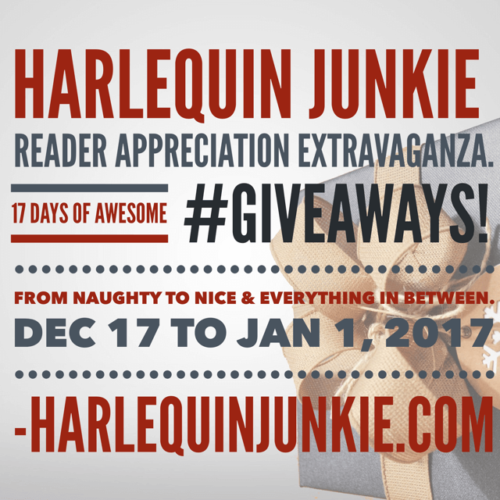 From Naughty to Nice and Everything in between….
Be sure to stop by everyday from Dec 17 to Jan 1 2017 for a chance to win: Box-O-books, Gift Cards, Kindle, Audio books, Author Swag, Gift baskets & more!


The holiday season is the perfect time for Celebrating and Giving.

Considering HJ's Reader community is the BEST! We've decided to do both. 🙂

Starting December 17, we are celebrating YOUR continued support of the romance community & Harlequin Junkie blog with 
16 days of Awesome #Giveaways!
Thank You, for being a part of HJ's community.
Thank You, for all YOUR comments and interactions.
Thank You, for YOUR loyalty to the blog.
Most of all THANK YOU for making HJ a FUN place to hangout!
We <3 You! 🙂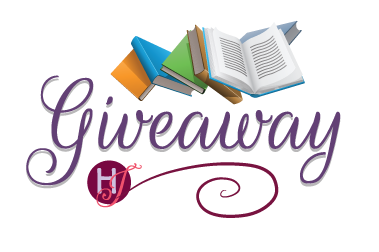 Up for grabs today, Box-O-books from SMP Romance
Get between the sheets with St. Martin's Press Romance.
St. Martin's Press publish books under four imprints: St. Martin's Press, Griffin, Minotaur, and Thomas Dunne Books.
W:  http://www.smpromance.com T: @SMPRomance
A spotlight on a few upcoming 2017 SMP titles:
SMP Romance Titles:
Intense Pleasure by Lora Leigh (1/3/17) – Her name is Summer, as beautiful and occasionally fierce as her name suggests. Her past has just come back to haunt her, and suddenly she's not sure who she can trust. Her longtime confidantes Falcone and Raeg seem to have Summer's best interests at heart. . .but it's clear that their desire for her still burns between them. Can they find a way to keep Summer safe—or will a bitter rivalry stand in their way? What are Falcone and Raeg willing to risk for the woman they both crave like no other?
The Duke by Kerrigan Byrne (2/7/17) – A handsome duke loses his family and almost his life. He finds himself under the care of a beautiful woman and as much as he tries to resist, can't help falling in love with her. But what he doesn't know is that he's met this stunning woman before…
The Deep End by Kristen Ashley (3/7/17)- New York Times bestselling author Kristen Ashley takes readers on a darkly sensual ride into the depths of the exclusive Honey club in the first book of her new series!
How to Tame a Beast in Seven Days by Kerrelyn Sparks (3/7/17) – From the brilliant imagination of Kerrelyn Sparks comes a bold new fantasy romance series in which passion and magic collide. Behold the Embraced…
SMP titles:
THE MOTHER'S PROMISE by Sally Hepworth (On-sale 2/21/17; St. Martin's Press):
All their lives, Alice Stanhope and her daughter Zoe have been a family of two, living quietly in northern California. Zoe has always struggled with crippling social anxiety and her mother has been her constant and fierce protector. With no family to speak of, and the identity of Zoe's father shrouded in mystery, their team of two works—until it doesn't. Until Alice gets sick and needs to fight for her life. Desperate to find stability for Zoe, Alice reaches out to two women who are practically strangers, but who are her only hope: Kate, a nurse, and Sonja, a social worker. As the four of them come together, a chain of events is set into motion and all four of them must confront their sharpest fears and secrets—secrets about abandonment, abuse, estrangement, and the deepest longing for family.
NEVER LET YOU GO by Chevy Stevens (On-sale 3/14/17; St. Martin's Press):
Lindsey Nash has left an abusive relationship and her ex-husband was sent to jail. She has started over with a new life, her own business, and a teenage daughter who needs her more than ever. When her husband is finally released, Lindsey believes she has cut all ties. There is no way he can ever find her and her daughter again. But she gets the sense that someone is watching her, tracking her every move. Her new boyfriend is threatened. Her home is invaded. Even her daughter is shadowed. Lindsey is convinced it's her ex-husband, even though he claims he is a different person and doesn't want to do her any harm. But can he really change? Is the one who wants her dead even closer to home than she thought?
ALMOST MISSED YOU by Jessica Strawser (On-sale 3/28/17; St. Martin's Press):
Violet and Finn were "meant to be," said everyone, always. Three years into their marriage, they have a wonderful little boy, and as the three of them embark on their first vacation as a family, Violet can't help thinking that life is good. So no one is more surprised than she when Finn disappears, taking their son with him. Violet is suddenly in her own worst nightmare, and faced with the knowledge that the man she's shared her life with, she never really knew at all.

#1 -GIVEAWAY:
One lucky winner will win 1 print copy of each item noted below: US 
Growl by Eve Langlais, A.C. Arthur, and Kate Douglas
The Hunter by Kerrigan Byrne
Kidnapped by the Billionaire by Jackie Ashenden
One Hot Summer by Melissa Cutler
Rival Forces by D.D. Ayres
The Beast of Clan Kincaid by Lily Blackwood
Kiss Me That Way by Laura Trentham
Hard Rules by Lisa Renee Jones
Dirty Little Lies by Lora Leigh
Hero in the Highlands by Suzanne Enoch
The Legendary Lord by Valerie Bowman
The Hero by Donna Grant
#2 -GIVEAWAY:
One lucky winner will win 1 print copy of each item noted below: US 
ALMOST MISSED YOU by Jessica Strawser (ARC)
I'LL SEE YOU IN PARIS by Michelle Gable (Hardcover)
A PARIS APARTMENT by Michelle Gable (Paperback)
THE NIGHTINGALE by Kristin Hannah (Hardcover)
THAT NIGHT by Chevy Stevens (Hardcover)
PRETENDING TO DANCE by Diane Chamberlain (Paperback)"
To enter Giveaway: Please complete the Rafflecopter form and
Leave a comment with your thoughts on the books spotlighted above…
a Rafflecopter giveaway


This giveaway is sponsored by St. Martins Press.
*Giveaways noted (US) can only be shipped to a US mailing address.