Welcome to Harlequin Junkie's
6th
Annual

Reader Appreciation
#BOOKMAS
EXTRAVAGANZA!
From Naughty to Nice and Everything in between….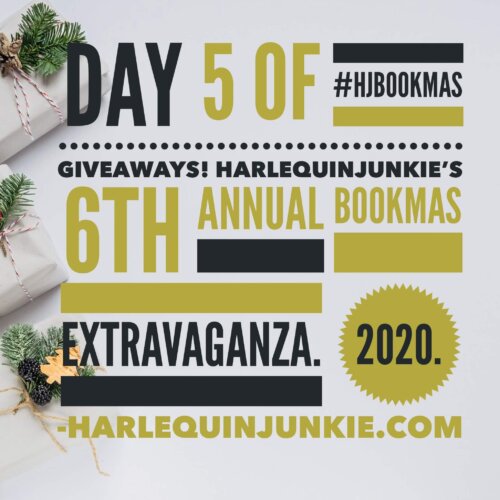 HJ's Bookmas Extravaganza is our annual celebration of YOU, our loyal and engaged readers of Harlequin Junkie blog and the romance community.
Thank You for all you do; for all the tweets, re-post, shares, comments. We <3 You!
On the 5thDay of #Bookmas…
Sourcebooks Books gave to me…a chance to win: 

2 Sourcebook Box-O-Books! 
In the Spotlight…
Sourcebooks, Inc. is an independent book publisher outside of Chicago that publishes fiction, romance, children's books, college guides, history, business books, and more. Website | Twitter | Instagram

A sneak peak at Sourcebook's Most Anticipated Releases of 2021:

Happy Singles Day by Ann Marie Walker (January): Pro Organizer Paige is single and proud of it.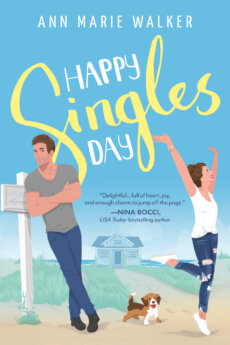 She celebrates Singles Day every year, which brings her to grumpy single dad Lucas's B&B, where she plans to have the perfect vacation. Turns out Lucas's sister listed the B&B and he's not too happy when Paige shows up. But the two definitely have chemistry and the book is that perfect feel-good escape that you just can't stop reading!
Jackson by LaQuette (February): A hot new contemporary cowboy series by award-winning author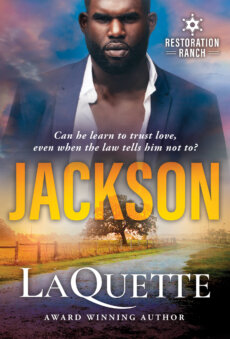 LaQuette. When a small group of women flee New York City, they find their second chance at Restoration Ranch…but dangerous pasts won't be so easily shed. Torn between attraction and duty, three Texas rangers will have to learn to trust love, even when the law tells them not to.
Yes & I Love You by Roni Loren (March): First in a brand-new contemporary romance series from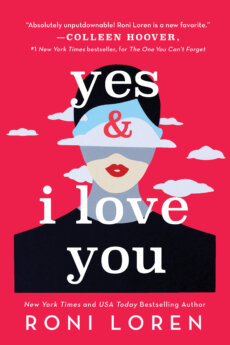 bestseller Roni Loren. Everyone knows Miz Poppy, the vibrant reviewer whose commentary brightens up the New Orleans nightlife. But no one knows the real face behind the media star…or the fear that keeps her isolated. When her boss tells her she needs to add live video posts to her blog or lose her job, she's forced to rely on an unexpected source to help her face her fears…and finally find her voice.
The Girl with Stars in Her Eyes by Xio Axelrod (April): A Star is Born meets Daisy Jones and the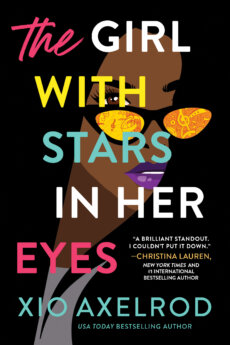 Six by way of Colleen Hoover in this unique, sizzling series set in the high stakes world of the music industry from an author with an insider view. Following an all-female band on the brink of breaking out, this diverse cast of characters play hard and love harder…no matter the ultimate price.
Winner Takes All by Sandra Kitt (April): A brand-new series of contemporary romances from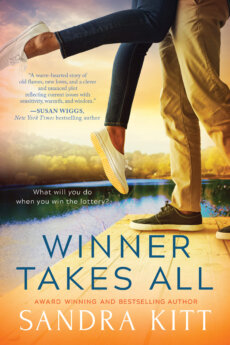 acclaimed author Sandra Kitt featuring inter-racial couples in which either the hero, heroine, or both suddenly and unexpectedly come into a large sum of money. Jean Travis has the job of announcing the latest lottery winner on TV and is stunned to find that Patrick Bennett, her one-time crush, is the top mega winner.



Giveaway Bundle #1: 

Winner will receive a Paperback copy of each of the titles noted below:
Mistletoe & Mr. Right by Sarah Morgenthaler
Blue Sky Cowboy Christmas by Joanne Kennedy
The Best Cowboy Christmas Ever by June Faver
Smokin' Hot Cowboy Christmas by Kim Redford
Joy to the Wolves by Terry Spear
Giveaway Bundle#2:

Winner will receive a Paperback copy of each of the titles noted below::
Boyfriend Material by Alexis Hall
Bad Bachelor by Stefanie London
The Kissing Game by Marie Harte
The Tourist Attraction and Mistletoe & Mr. Right by Sarah Morgenthaler
Conventionally Yours by Annabeth Albert
Happy Singles Day by Ann Marie Walker
*Ships to US mailing address.

To enter Giveaway: Please complete the Rafflecopter form and

Leave a comment with your thoughts on the books spotlighted here, tell us which one(s) grabbed your attention & why?
BONUS GIVEAWAY: 

Manuscript Critique

 (Maximum 50k words; worth $500 USD)
Is your dream to write a romance of your own? Do you want to take your writing to the next level in 2021?
Award-winning Harlequin author and writing coach Jennifer Hayward, whose books have been published in 31 countries and 25 languages, is offering a manuscript critique so you can put your best foot forward in your next submission. (Maximum 50k words; worth $500 USD.
jenniferhaywardcoaching.com
To Enter: 
Leave a comment below (Reference Manuscript Critique)  
Entrants must have a partial or full manuscript ready to submit by 01/31/2021.
Enter Daily to increase your chance of winning.
One winner will be chosen by author Jennifer Hayward from entries submitted 
between Dec 13 to Dec 31 2020.


Be sure to stop by everyday from Dec 13 to Dec 31 2020 for a chance to win: Box-O-books, Gift Cards, Audio books, Signed book bundles, A Manuscript Critique, Author Swag & more!