Welcome to Harlequin Junkie's
6th
Annual

Reader Appreciation
#BOOKMAS
EXTRAVAGANZA!
From Naughty to Nice and Everything in between….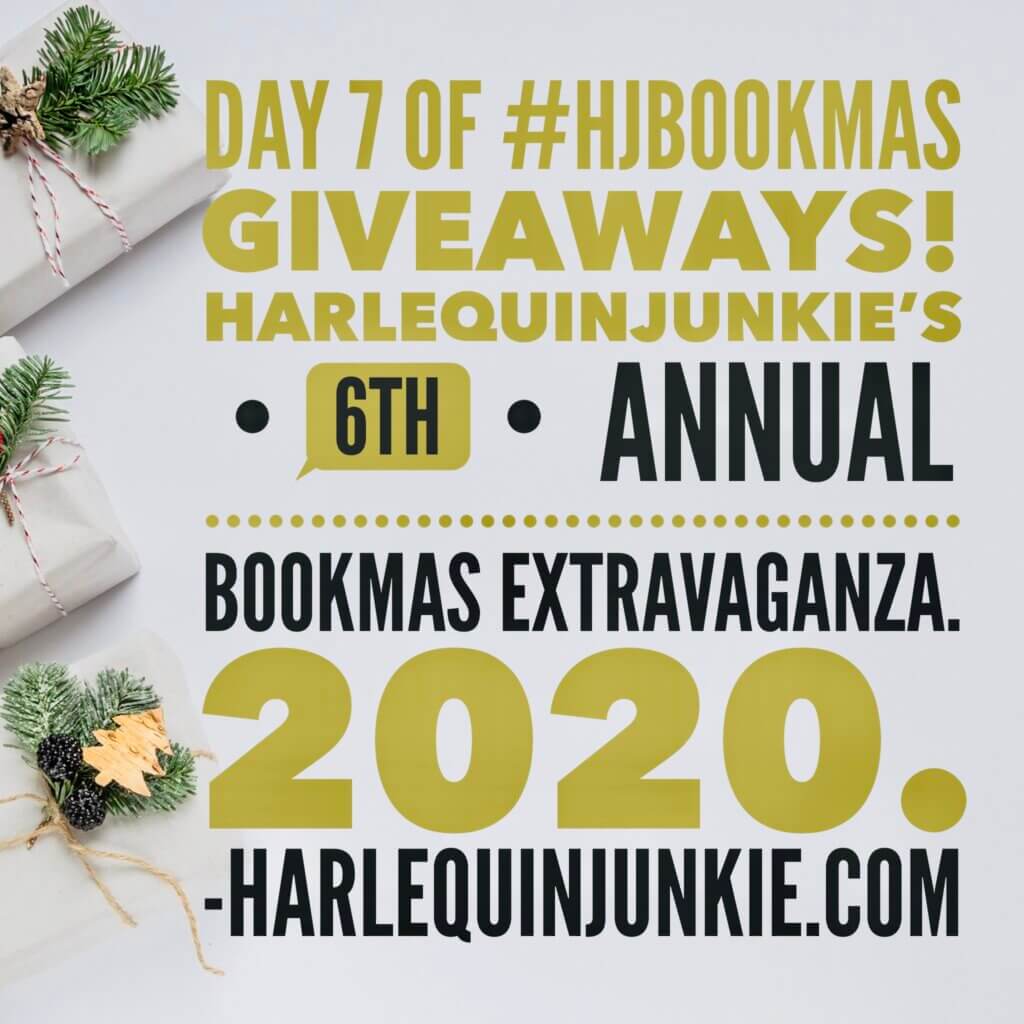 HJ's Bookmas Extravaganza is our annual celebration of YOU, our loyal and engaged readers of Harlequin Junkie blog and the romance community.
Thank You for all you do; for all the tweets, re-post, shares, comments. We <3 You!
On the 7th Day of #Bookmas…
Enter to win Signed Books, Amazon Giftcard, Audiobooks & Swag from authors:

Carolyn Brown, Lisa Kleypas, Samantha Young, Julie Kenner, Melanie Milburne, Carly Phillips, Darynda Jones, Erin Nicholas, Kim Bailey, Anna J Stewart, Evelyn Sola, Mimi Jean Pamfiloff and Julie Archer
I want to start out by saying a huge THANK YOU to all the authors noted above, their publicist and assistants for their continued participation and very generous contribution towards HJ's Bookmas event.
Thank You! Thank You! Thank You!

Dear Reader's, I hope you will make time to visit these wonderful authors, read about their new and upcoming releases on their website and give them a follow on Social Media 🙂


Giveaway #1: From Author CAROLYN BROWN – $25 gift card to Amazon.

Giveaway #2: From author LISA KLEYPAS: A set of all 6 Ravenels in paperback, one of which will be signed.

Giveaway #3: From Author SAMANTHA YOUNG: A signed copy of my standalones: PLAY ON, AS DUST DANCES, and BLACK TANGLED HEART. (International)

Giveaway #4: From Author KIM BAILEY – An Amazon gift card of $10 plus a signed copy of my novel, Complex Kisses.

Giveaway #5: Audio book bundle
From author CARLY PHILLIPS: 1 Dare CD set and Carly swag.
From author DARYNDA JONES: An audiobook and swag for A Bad Day for Sunshine.
From author ERIN NICHOLAS an audio book from the Hot Cakes series available as of the giveaway date! Winners choice of book! (promo codes for the US or UK for books)
Giveaway #6: From Author MELANIE MILBURNE: A book pack of ten books from my backlist. (International)

Giveaway #7: Signed Book Bundle
From author JULIE KENNER: Digitally signed paperback copy of My Fallen Saint.
From Author EVELYN SOLA: A paperback giveaway copy of Unwrapped (US only)
From author ANNA J STEWART: A signed copy of GUARDING HIS MIDNIGHT WITNESS (romantic suspense) From author Anna J Stewart: A signed copy of HOLIDAY KISSES (sweet romance)

Giveaway #8: From Author MIMI JEAN PAMFILOFF: A rom com pack- Signed copies of Wish, Wine Hard Baby, + swag!

Giveaway #9: From Author JULIE ARCHER: I would like to offer one reader signed paperbacks of my Wish You rockstar series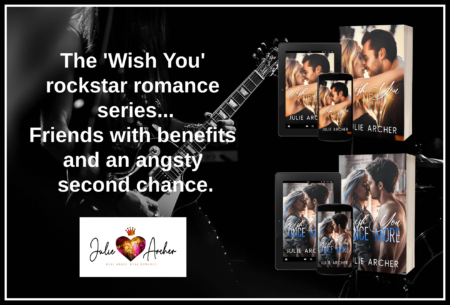 To enter Giveaway:
Please complete the Rafflecopter form and

Leave a comment and let us know if what are some if your favorite books by authors with giveaways here today? Who are new to you authors here?
BONUS GIVEAWAY: 

Manuscript Critique

 (Maximum 50k words; worth $500 USD)
Is your dream to write a romance of your own? Do you want to take your writing to the next level in 2021?
Award-winning Harlequin author and writing coach Jennifer Hayward, whose books have been published in 31 countries and 25 languages, is offering a manuscript critique so you can put your best foot forward in your next submission. (Maximum 50k words; worth $500 USD.
jenniferhaywardcoaching.com
To Enter: 
Leave a comment below (Reference Manuscript Critique)  
Entrants must have a partial or full manuscript ready to submit by 01/31/2021.
Enter Daily to increase your chance of winning.
One winner will be chosen by author Jennifer Hayward from entries submitted 
between Dec 13 to Dec 31 2020.


Be sure to stop by everyday from Dec 13 to Dec 31 2020 for a chance to win: Box-O-books, Gift Cards, Audio books, Signed book bundles, A Manuscript Critique, Author Swag & more!