3rd

Annual Harlequin Junkie

Reader Appreciation EXTRAVAGANZA
#Giveaway:

Day 8
Are you on HJ's Naughty list?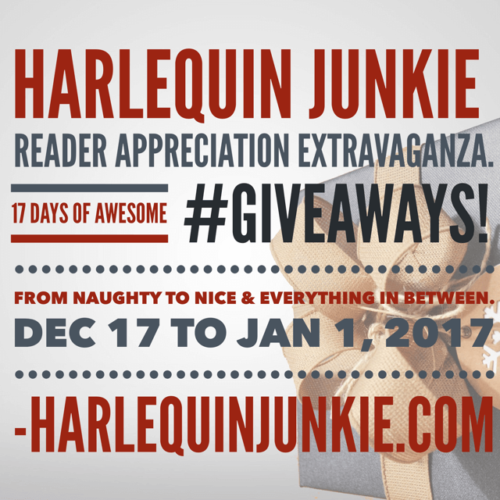 From Naughty to Nice and Everything in between….
Be sure to stop by everyday from Dec 17 to Jan 1 2017 for a chance to win: Box-O-books, Gift Cards, Kindle, Audio books, Author Swag, Gift baskets & more!


The holiday season is the perfect time for Celebrating and Giving.

Considering HJ's Reader community is the BEST! We've decided to do both. 🙂

Starting December 17, we are celebrating YOUR continued support of the romance community & Harlequin Junkie blog with 
16 days of Awesome #Giveaways!
Thank You, for being a part of HJ's community.
Thank You, for all YOUR comments and interactions.
Thank You, for YOUR loyalty to the blog.
Most of all THANK YOU for making HJ a FUN place to hangout!
We <3 You! 🙂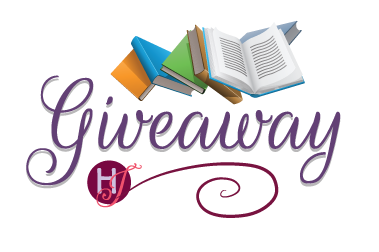 Up for grabs today, Entangled books, swag including custom designed tote bag and coffee mug, and a $15 iTunes GC.
Entangled Publishing is an independent publisher of romantic fiction, in both the adult and young adult markets. Since its first release in July 2011, Entangled has published more than 970 titles, including the #8 bestselling book of 2012 by Jennifer Probst, The Marriage Bargain, as well as the blockbuster YA hit Obsidian by Jennifer L. Armentrout which was recently signed for a major motion picture to begin production in the Spring of 2017. Entangled has since grown to thirteen imprints, with 42 titles appearing on the USA Today Bestsellers list and 14 titles on the New York Times Bestsellers list. Currently, Entangled releases approximately 30-45 titles per month in digital first format and 4 per month in simultaneous print and e formats.
W: https://entangledpublishing.com T:@entangledpub

A spotlight on a few upcoming 2017 Entangled Publishing titles:

The Rule Maker by Jennifer Blackwood:
Ten Steps to Surviving a New Job:
1. Don't sleep with the client. It'll get you fired. (Sounds easy enough.)
2. Don't blink when new client turns out to be former one-night stand. 3. Don't call same client a jerk for never texting you back.
6. Ignore accelerated heartbeat every time sexy client walks into room.
8. Don't let client's charm wear you down. Be strong.
9. Whatever you do,
don't fall for the client. You'll lose more than your job—maybe even your heart.

Wicked in His Arms by Stacy Reid:
The last woman Tobias Walcott, the Earl of Blade, would ever marry is Lady Olivia Sherwood. She's everything he should not desire in a female—unconventional, too decisive, and utterly without decorum. But when he ends up trapped in a closet at a house party with her, passion ignites. Honor demands they wed, and while Tobias finds himself unwillingly drawn to the bewitching beauty, he must do everything not to tempt the passion that burns in him for her, lest it leads to disastrous consequences.

The List by Tawna Fenske:
As the billionaire owner of a chain of computer shops, Simon isn't normally hands-on with mundane repairs. But when a fretful brunette shows up with her fried laptop and killer green eyes, he makes an exception.
Brainy scientist Cassie Michaels has spent her whole life feeling like a grungy tree trunk beside her delicate flower sisters. To make herself more interesting, Cassie invented stories about her wild sex life—stories she's expected to retell in vivid detail at a bachelorette party. Cassie's attempt to catalog her biggest whoppers goes awry when she spills wine on her laptop and lands in Simon's shop with her sexy list frozen on the screen.
The two strike a deal to make Cassie's make-believe sexploits a reality. From steamy public romps gone hilariously awry, to sexy antics with kitchen utensils, their quest to conquer The List is equal parts scorching hot and adorably awkward.

Nova by Rebecca Yarros
He's Landon Rhodes.
The Renegade they call Nova.
Sinfully gorgeous, broody, tatted-up, professional snowboarder.
Four-time X Games medalist–
Full-time heartbreaker.
They say a girl broke him once–
That's why he's so reckless, so driven, so careless with his conquests.
But I'm that girl.
They can call me his curse all they want.
He and I both know the truth–
He's the one who destroyed me,
And I'm not the sucker who will let that happen again.

Her Secret Ranger by Donna Michaels
Sometimes the best secrets are unplanned.
That's what Beth Brannigan keeps telling herself as she fights an inner battle to come clean with the sexy cowboy heating up her sheets after discovering he' s one of her brother' s army buddies. But once he learns her identity he' ll drop her faster than a live grenade and it' s bye-bye hot sheets. Their
time is limited anyway since she' s only in town to plan a wedding. What harm could there be in keeping her ranger a secret?

Too Wilde to Tame by Tonya Burrows
For three years, ballet teacher Natalie Taggart has lived across the hall from grumpy, reclusive, sexy Greer Wilde. Save for a handful of hellos and the occasional heated glance, they never spoke to each other.
Until the morning Greer lands on her doorstep, bleeding, beaten, and bullet-riddled.
Greer doesn't need or want her help. He has only one goal: revenge. And nobody—not his brothers, and certainly not his too-hot-for-his-sanity next-door neighbor—is going to get in his way.


GIVEAWAY:
Entangled books, swag including custom designed tote bag and coffee mug, and a $15 iTunes GC – US
To enter Giveaway: Please complete the Rafflecopter form and
Leave a comment with your thoughts on the books spotlighted above…

a Rafflecopter giveaway


This giveaway is sponsored by Entangled.
*Giveaways noted (US) can only be shipped to a US mailing address.