HAPPY 4th of JULY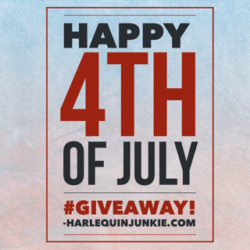 O beautiful for spacious skies,
For amber waves of grain,
For purple mountain majesties
Above the fruited plain!
America! America! God shed His grace on thee,
And crown thy good with brotherhood
From sea to shining sea!

America, The Beautiful Lyrics by Katharine Lee Bates – 1913
Giveaway: 
Enter to win a fabulous 6 book ARC bundle from Harlequin Books

: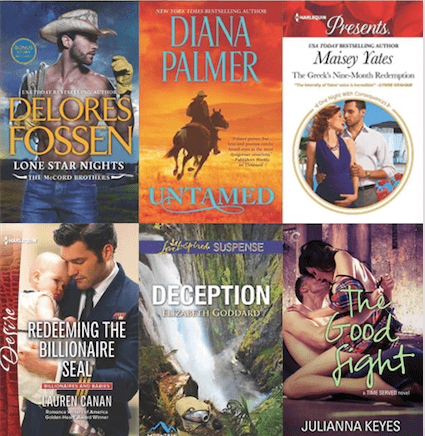 Lone Star Nights: Cowboy Trouble Bonus (The McCord Brothers) by Delores Fossen
The Greek's Nine-Month Redemption (One Night With Consequences) by Maisey Yates
Untamed (Long, Tall Texans) by Diana Palmer
Redeeming the Billionaire SEAL (Billionaires and Babies) by Lauren Canan
Deception (Mountain Cove) by Elizabeth Goddard
The Good Fight (Time Served) by Julianna Keyes
To enter Giveaway: Please complete Rafflecopter form and post a comment to this Q:

How do you celebrate 4th of July?
– Open to residents of U.S. and Canada (exlcuding Quebec) only who are 18 years of age or older.
– Giveaway Offered by Harlequin Books.