HAPPY THANKSGIVING!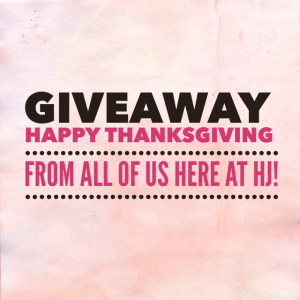 We would like to take this opportunity to say THANK YOU to each and every one of you for being a part of this great community here at Harlequin Junkie!
We are blessed to have you here, you make this fun!
From our home to yours…. HAPPY THANKSGIVING!
Becky, Jen Z, Jennifer, Kim, Michele, Olivia, Sara, Stacey & Sue.
In celebration of Thanksgiving we have 2 great Bundle of books up for grabs!
Bundle #1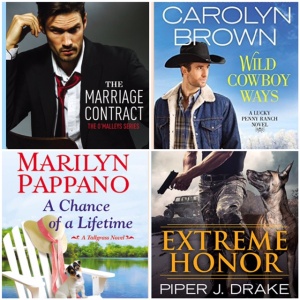 Print ARC of Katee Robert's THE MARRIAGE CONTRACT
Print ARC of Carolyn Brown's WILD COWBOY WAYS
Marilyn Pappano A CHANCE OF A LIFETIME.
Print ARC of Author Piper J. Drake's EXTREME HONOR
Bundle #2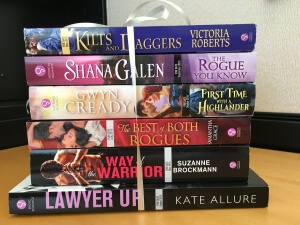 Victoria Roberts's KILTS & DAGGERS
Shana Galen's THE ROGUE YOU KNOW
Gwyn Cready's FIRST TIME WITH A HIGHLANDER
Samantha Grace's THE BEST OF BOTH ROGUES
Suzanne Brockmann's WAY OF THE WARRIOR
Katie Allure's LAWYER UP
Giveaway Details:
 You must be an email subscriber of HJ blog
Leave a comment on this post

(Do you have any special Thanksgiving Traditions? Will you be hitting the stores this evening? Anything else you would like to share 🙂
Giveaway Mailing Info: 
Shipping Details: Must have a US  / Canada mailing address.
Book Bundle will be randomly selected. 
This contest will close on

Sunday November 29th, 2015 8:59 PM (PT)

 and the winners will be notified via email. Winner will have 48 hours to respond to my e-mail before a new winner is selected.
 ******
AND THE WINNERS ARE