Return of the Rebel Surgeon by Connie Cox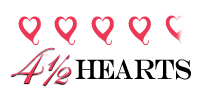 Publisher: Harlequin Medical Romances (October 1, 2012)
Book Info:
What he doesn't know…
Cole Lassiter, renowned surgeon, is out of his depth. Volunteering at the Special Games is already challenging his emotion-free approach, and then the one woman he's never forgotten, whose betrayal has kept his heart locked away…walks into his surgery! She's the mother of the boy in front of him, the boy whose dark eyes look so disconcertingly familiar….
Review:
Return of the Rebel Surgeon is an emotionally packed re-union story.
Cole and Isabella were teenage sweethearts from the opposite side of the tracks; unfortunately circumstances conspired against them thus changing the course of their lives.
When Cole and Isabella meet up fifteen years later quite by accident at the special games in New Orleans, Cole is shocked to realize he has a teenage son who autistic.
I really liked Cole's interactions with his son, I think the author did a really good job in drawing out her characters and keeping the reader emotionally vested in the story.
This story packs a lot of emotions, it gave me a deeper insight into families with special needs teenagers and their concerns of being able to provide for their children will beyond their lifetimes.
I would definitely recommend reading Return of the Rebel Surgeon.