ICYMI:  Week of Jan 16, 2014
Here's some Hot Stuff from around the Blogosphere about giveaways, sales, and announcements concerning the world of Romance Publishing.
We can't always promise to "Catch all" but we will definitely try and keep you in the loop on News from Romance Organizations, General Romance Buzz and book deals.
If you have "HOT STUFF" we missed reporting on this week, drop us a comment here or feel free to email us.
Publishing News:

Romantic Novelists' Association RNA
Huge congratulations to everyone on the RNA RoNA2014 awards shortlists!
The winners of the shortlist categories for the Romantic Novel of the Year and the winner of the RoNA Rose Award for shorter fiction will be announced during a glittering ceremony in the Gladstone Library, One Whitehall Place, London SW1 on 17th March.
The RoNA Rose Award recognises authors of works of shorter fiction that focus on developing a love affair between the hero and heroine in category/series and magazine serials.
Source: (@RNAtweets/Website)
Crimson seeks romances with humor, unconventionality & confident heroines!
Have a manuscript ready to go? Check out Crimson's submission guidelines.
Wondering if your manuscript is submission ready?
Check out Omnific Publishings Writing Resources section.
Source: Omnific Publishing (@OmnificPub/omnificpublishing.com)
Harlequin Author Milestones:
Congratulations to the Harlequin and Carina Press authors celebrating milestones in January and February! Check them out here!
Source: Harlequin (@HarlequinBooks/harlequin.com)
~ Sourced by Karen
Steal Deals: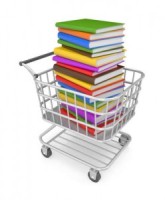 Entangled Publishing (@entangledpub/entangledpublishing.com)
Entangled has quite a few books on sale for 99 cents right now! Check out their Steals & Deals page!
They've just issued a call for NA/Mid-High heat level submissions. Read more here!
Crimson Romance (@Crimson_Romance/crimsonromance.com)
Check out more than 350 Crimson Romance titles on Amazon that are ONLY $1.99 through February!
Audible (@audible_com/audible.com)
Audible Sale $4.95: Love is in the air with their new Audible Romance page! & Check here for daily deals on Audible Audiobooks!
~ Sourced by Karen
Blogging Resources: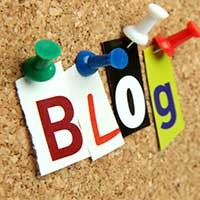 Don't have a slow blog:
Alice @NoseGraze wrote a great post with tips for any blogger looking to speed things up on their blog. Here's a link to the post
Looking to increase your blog readership?
Check out this post from Rachel @ ParaJunkee #BB101 – Ten Quick Tips to Increase Your Blog Readership
Do You Own Your Amazon Reviews?:
You will be interested to know that you DO NOT . Brianna at The book Vixen sheds some light on this issue HERE. This is an older post but it's definitely worth a read.
~ Sourced by Sara