Innocent in the Ivory Tower by Lucy Ellis was great fast paced read by Harlequin Presents debut author Lucy Ellis's this book was engaging from get go.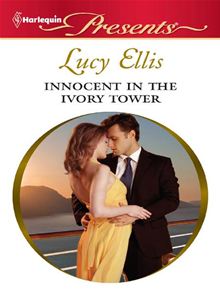 Alexei Ranaevsky and Maisy Edmonds meet when Alexei's godson Kostya is orphaned following the death of his parents and being cared for by his nanny Maisy.
Alexei Ranaevsky the infamous Russian billionaire playboy unlike true to form Presents hero's, was larger than life, an endearing Alpha hero you will fall in love with. Nanny Maisy Edmonds was shy and sassy a great combination of character traits. The chemistry between Alexei and Maisy sizzled of the pages; the dialogues between the characters and the narration was fresh, witty and very well written.
"It's safe to look, dushka. Although I've got no idea what's spooked you, Maisy. It's not as if you haven't been introduced."

"Maisy, I'm a bit toxic at the moment. You need to give me a wide berth. Can you do that?"

"You are an amazing man Alexei Ranaevsky. I don't think I've stopped long enough to smell the coffee on that one."
I would have liked to read an epilogue, the ending kind of felt rushed to me and for that I have to give this book a 4.5 rating. I would definitely recommend this book and look forward to reading more from Lucy Ellis.
Rating: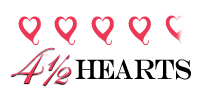 Book Info: Publication Date: March 20, 2012 | Series: Harlequin Presents (Book 3057)
Nanny Maisy Edmonds is furious when a stranger tries to take her orphaned little charge—stealing a 
shockingly
 explicit kiss from her in the process! Can infamous tycoon Alexei Ranaevsky really be the child's godfather? Installed in Alexei's remote Italian villa, Maisy is intent on protecting little Kostya—and doing 
nothing
 else….
Alexei's childhood-turned-nightmare means he allows himself no emotional attachments. But Maisy's beguiling sweetness has the uncompromising Russian determined to seduce her down from her inexperienced pedestal….