ionR: 
Romance Novels to Read Now

 Today we are highlighting some of my favorite romance novels to read right now!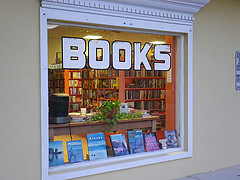 As the temperatures begin to sour to record heights and serve storms threaten to end our outdoor fun it's time to head indoors and read new releases in romance. I have to say that from a reviewer's opinion this year has been a great, enriching year for romance novels. So for today's post I thought it would be fun to share a few romances that have held my attention the most so far this year.

Since we are all individuals and readers I tried to come up with a list that had something to offer everyone. I think I might have come up with a fairly good list. Having read and reviewed each of these novels I have to admit that these books are my favorite romance reads and I hope that some of them might become your favorites as well.

Here are a few of my favorite newly released reads:

1. The Best of Both Rogues by Samantha Grace (July 2015)
Two Rogues. One heroine. Which rogue will win her heart? This book has exactly the right amount of humor, romance and is one of the best romance reads of the summer.

2. Hard to Let Go by Laura Kaye (June 2015)
-Sadly this is the final installment in the author's Hard ink series. If you love military heroes as much as I do than this book is the one for you! If you have yet to read the series it's full of steamy romance scenes and super hot, ex-military heroes that is sure to elevate your pulse!

3. Put Up Your Duke by Megan Frampton (June 2015)
This book is actually a more traditional romance, but it really stands out in the romance department. I swooned over Nicholas, the hero throughout the entire book. If you love a duke behaving badly and yet still worthy of loving than you will love this book as I did.

4. Second Chance Summer by Jill Shalvis (June 2015)
-A brand new series from Shalvis introducing the Kincaid brothers of Cedar Ridge. This intro was well worth wait and is packed full of devouring romance and crisp, clean mountains. I'm thinking the ideal summer read about sums up this book.

5. The Perfect Bargain by Julia London (Writing as Jessa McAdams) (June 2015)
-This title is well, perfect for readers that enjoyed Outlander. A hunky, Scots hero and a daring heroine create a simple bargain that ends up lasting forever. A contemporary novel that has fun twists and an equal applauding romance had me loving this book.

6. Hunter of Her Heart by Kaylie Newell (June 2015)
-A paranormal romance with a husky shapeshifter and a heroine of his past made this gothic read a fast paced thriller packed with action as well as romance. Majority of paranormal readers will love this pick.

7. His Millionaire Maid by Coleen Kwan (July 2015)
-Millionaire heroine meets an Inn-keeper hero when she becomes his maid after running away from her life made this romance one of the best, new releases of the summer.

8. Chasing Jillian by Julie Brannagh (July 2015)
-If you love sports romance than this book is a must!

9. Last First Kiss by Lia Riley (June 2015)
-A pinterest perfect heroine returns to her small, hometown nestled in the heart of the country where she reconnects with her first love, a cowboy. This read is about the western reader with horses, cowboys and a strong, country plot this book is picture perfect.

10. The Marriage Contract by Katee Robert (May 2015)
-This book might be labeled a romance read but the Erotic twists made this book a dangerous and yet sinful delight. If you loved Fifty Shades of Grey (who doesn't) than you will love Teague and Callie's story.
Which if any of these books do you think you will want to read? Have you read any of these books, if so what are thoughts?

Until next time 🙂

Leone
photo credit: August 23, 2013 via photopin (license)