ionRomance: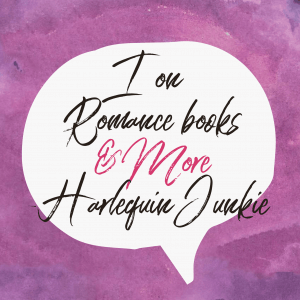 The Illustration of Love: Top 10 Romance Mangas

I'm an avid romance lover. Give me a love story between swoon-worthy characters and I am here for it. I love all kinds of love stories whether they're stories depicted in novels, movies, tv shows, or mangas. Actually, for a while, mangas were almost my entire reading collection.

For those who don't know, mangas are Japanese comics and are insanely popular in Japan and have a good readership following here in the states.

Some popular mangas you may have heard of are 'Ghost in the Shell' (recently made into a major motion picture starring Scarlett Johansson), 'Death Note' (now a Netflix show starring Nat Wolff) and 'Atilla: Battle Angel' (a major motion picture directed by Robert Rodriguez set to release later this year). However, as you can tell, none of these mangas were romance focused.

So, I am here to give you 10 swoon-tastic manga recommendations. Without further ado, here are some amazing love stories that are guaranteed to sweep you off your feet.

1.) Sand Chronicles by Hinako Ashihara
This manga will break your heart in the most beautiful way. Sand Chronicles follows Anne and her friends from their young teen years into adulthood. There are tragic moments that will pull at your heartstrings but the love in this story will heal you as it did Anne.

2.) Emma by Kaoru Mori
Emma is set during the Victorian era in England and revolves around working class maid Emma and wealthy aristocrat William Jones. If you love nice heroes who utterly adore their heroine, this is the manga for you. Beware: there is a lot of angst but trust me, it's worth it.

3.) Red River by Chie Shinohara
This manga is for all of the fantasy/time travel fans! Red River has everything I look for in a romance story: an amazing heroine, a protective hero, and action scenes that will have you hurriedly scanning the pages to make sure your favorite makes it out alive. If you like Game of Thrones but miss the romance, this is the manga for you. Word of caution: this manga is definitely on the more steamier side.

4.) Strobe Edge by Lo Sakisaka
I'm full of emotions writing this. Oh my goodness, this manga tore my heart in two and then glued it back together with love and happiness. I know, that sounds cheesy, but this manga hit all of my romance fangirling feels. The heroine Ninako has a HUGE crush on Ren, the school's reluctantly popular heartthrob, but he happens to be in a relationship. Queu pining and unrequited longing. However, for those concerned about cheating, this manga does not have that at all. This story is about growth, love, and letting go of things not meant for you. Also, Ren happens to be one of my favorite heroes ever in romance. He's kind, respectful and oh so charming. This manga was so popular it was made into a live action film in Japan. You can check out the trailer here if you want to see the film version of Strobe Edge: https://youtu.be/z-wtmv9-m40 (note: there are no English subtitles for the trailer – trailer ends at the 30 second mark)

5.) Mars by Fuyumi Soryo
This manga is tied with Sand Chronicles as being one of the most tragic stories on this list. The heroine Kira has faced many obstacles in her life and finds a kinship with Rei who also had life knock him down a few times. This is more of an adult romance love story and deals with heavy themes, but I wholeheartedly recommend it to those looking for angsty romance stories.

6.) Kare First Love by Kaho Miyasaka
Do you remember your first love? Kare First Love follows Karin as she falls in love for the first time and grows to understand what it means to love and to let herself be loved in return. This story is about love in all of it's glory including the heartbreaks, emotional ups and downs, and the joys of falling in love for the first time.

7.) High School Debut by Kazune Kawahara
The ultimate rom-com! High School Debut stars the hilarious Haruna as she tries to find the romance in her life. When she approaches Yoh, the popular heartthrob at her high school, he reluctantly agrees to help her in the romance department. Hilarity ensues as Haruna awkwardly tries to woo her crush while Yoh realizes Haruna may be the romance he's been unknowingly waiting for.

8.)Dengeki Daisy by Kyousuke Motomi
This story is for those who love superheroes! The hero in this story isn't a "superhero" in the avengers sense but he is definately a superhero to our herione. Dengeki Daisy follows Teru as she copes with the loss of her older brother who also happened to be a brilliant hacker. Teru's brother left his bestfriend Kurosaki to take care of Teru and Kurosaki does just that. He uses his computer hacking skills to protect Teru as she realizes her late brother wasn't just a hacker…but possibly something more dangerous and secrative. As Kurosaki witnesses Teru's strength and courage, he can't help but fall in love.

9.) Kimi Ni Todoke (Reaching You) by Karuho Shiina
*Sighs* This was a cute love story. It's a slow-burn romance about two friends who are unknowingly falling in love. Our shy herione befriends the kindest of all heroes and a swoony love story ensues. This manga has a cast of amazing characters and even has a side love story that was full of epic moments.

10.) Bokura Ga Ita (We Were There) by Yuki Obata
This is one of those epic love stories that spans a lifetime. 'We Were There' follows Yano and Takahashi as they fall in love during their teen years. However, Yano is still grieving the death of a loved one and he can't seem to easily forget and forgive. 'We Were There' is about loss, love, and second chances. The popular manga was also made into a live-action film in Japan. You can watch the trailer here: https://youtu.be/9fksUo_5dco (with english subtitles but low qaulity)

*Mangas are available via Amazon or Barnes and Noble!

I love being able to see a love story beautifully illustrated on the pages. Have you ever read comics or manga? If so, what were your favorites? If not, feel free to comment with a trope you love and I can reccomend a manga specifically for you!
Cathy
Connect: Twitter