List it Up: 
Favorite Book Quotes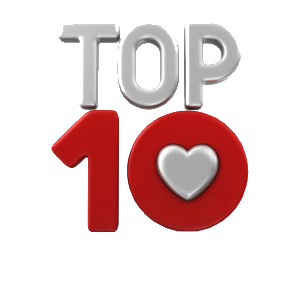 Top Ten: Favorite Book Quotes
It's finally summer time! Now, it's time for fun in the sun. So, in order of the start of a great summer I'm going to post my Top Ten Favorite Book Quotes!

These quotes will range from funny and light, to emotional and sweet. Some of these quotes will be by my favorite authors, some from my favorite books, and others just from some good books I've read! Enjoy!

  Inspirational Quotes:
"Truth, honesty, perseverance, strength, love of all kinds and forgiveness are all beautiful, Tack. The most beautiful stories ever told are the most difficult to take." -Motorcycle Man by Kristen Ashley

"Never bury something deep, baby. Takes twice as much courage to be who you are, say what you think, feel what you feel and let it show then it does to bury it." -At Peace by Kristen Ashley

 "We can do anything we want with today just as long as we leave yesterday exactly where it belongs." -Cinderella in Cleats by Carly Syms

"Sometimes, how a situation is perceived carries more weight than the reality of the matter." -Easy by Tammara Webber
Funny Quotes:
"You want sweet dreams, lose the attitude and you might find I'll give you reason to have them." -Sweet Dreams by Kristen Ashley

 "Ask me if I sparkle and I'll kill you where you stand." -This Side of the Grave by Jeaniene Frost

" I can't give you the white picket fence, and if I did, you'd set it on fire." -Magic Bleeds by Ilona Andrews
Heart Melting Quotes: 
 "Wars fought over a face like this," he murmured like he was talking to himself, my heart stopped beating and his thumbs move lightly across my cheeks. "A man would work himself into the ground for it, go down to his knees to beg to keep it, endure torture to protect it, take a bullet for it," his eyes came to mine, "poison his brother to possess a face like this." -Knight by Kristen Ashley

"I knew the second I met you that there was something about you I needed. Turns out it wasn't something about you at all. It was just you." -Beautiful Disaster by Jamie McGuire

"I love that picture, he admitted softly. I think it's because I love the girl in that picture." -Reason to Breathe by Rebecca Donovan
Question Time:
What is your favorite funny book quote? What are your favorite sweet book quotes?
That's it for me today folks! I hope you all enjoy the start of a great summer. And enjoy some of my favorite quotes. Have a great day everyone.
Whitney
(@ShootingStarsRe)