Instagram #Giveaway

Inspiration can come from the most unlikely—and inconvenient—sources.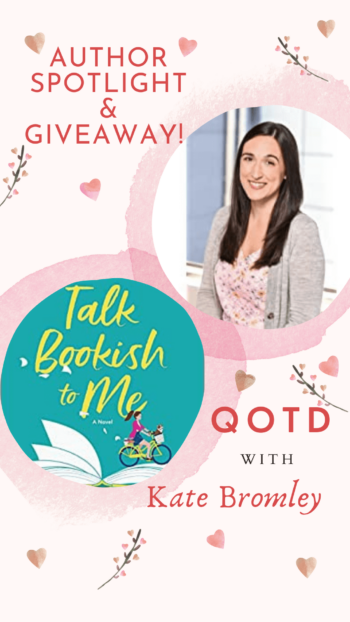 Kara Sullivan's life is full of love—albeit fictional. As a bestselling romance novelist and influential Bookstagrammer, she's fine with getting her happily-ever-after fix between the covers of a book.
But right now? Not only is Kara's best friend getting married next week—which means big wedding stress—but the deadline for her next novel is looming, and she hasn't written a single word. The last thing she needs is for her infuriating first love, Ryan Thompson, to suddenly appear in the wedding party. But Ryan's unexpected arrival sparks a creative awakening in Kara that inspires the steamy historical romance she desperately needs to deliver.
With her wedding duties intensifying, her deadline getting closer by the second and her bills not paying themselves, Kara knows there's only one way for her to finish her book and to give her characters the ever-after they deserve. But can she embrace the unlikely, ruggedly handsome muse—who pushes every one of her buttons—to save the wedding, her career and, just maybe, write her own happy ending?

Instagram Giveaway Details:

 Enter to win a Paperback copy of TALK BOOKISH TO ME

You can enter this INSTAGRAM GIVEAWAY here -> https://www.instagram.com/a.novel.lifestyle/

Note: Comment Left on this Post or on Facebook post do not count as an Entry towards this Giveaway.

This giveaway is NOT sponsored, endorsed, administered or associated with Instagram.
G O O D L U C K!