A Contract Seduction by Janice Maynard: What would you do to help the man you've secretly been in love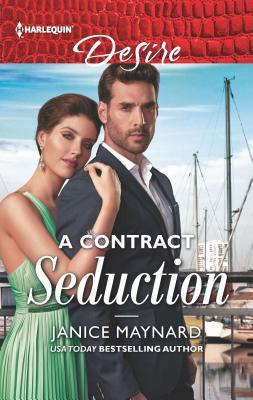 with who just happens to be your boss?
Lisette Stanhope had never thought that she would have to answer that question. She just figured she was going to take herself out of the equation and then she could fall in love with someone different, someone more in her "lane" so to speak. She was already to and then he asked.
Jonathan Tarleton didn't have his life planned out but he had a different idea as to how it was going to play out. Now he was faced with several major life altering decisions he didn't know how to deal with. As a self labeled control freak this was not in his plan. He had to have help and he to have it fast.
When Jonathan asked how could Lisette say no? Yet how far were they both willing to go to make it work?
This was a great middle book. Ms. Maynard has continued her Southern Secrets Trilogy perfectly. The book can be read as a stand-alone but it continues the first story and more so pushes along the storyline for book three to the point where it is frustrating that book three is not out yet! The players are so well written and while it would have been a little more helpful in parts for a little more detail the story flowed well and was able to engage the reader. This is definitely a tasty entrée just waiting for dessert.
Book Info:

Publication: May 7th 2019 | Harlequin Desire |
"You're mine—for as long as we have."
For the sake of a family legacy, he must strike a marriage bargain.
With six months to live, Charleston heir Jonathan Tarleton must secure his family's business—with a contract marriage. He convinces his beautiful, dedicated assistant, Lisette Stanhope, to be his bride, telling himself the proposal has nothing to do with his raw need to make Lisette his. Then their commitment is put to the ultimate test…