Today it is my pleasure to Welcome author
Ella Maise
to HJ!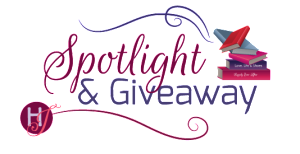 Hi Ella and welcome to HJ! We're so excited to chat with you about your new release, Marriage for One!

Thank you so much for having me here!

To start off, can you please tell us a little bit about this book?: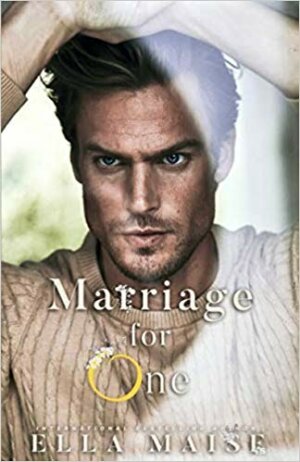 Well, Marriage for One is a captivating novel about a woman who agrees to marry a complete stranger and enters into a business deal. It's a Contemporary Romance and it's a really slow burn. Which is kinda my thing so this is no news. This one is a little different from my other books because they were a tad bit lighter and more heavily on the Romantic Comedy side, but other than that it's still my book.
It's so fun to watch Jack and Rose get used to be around each other. And the dry humor in this book! I love their banters. I love that Jack is so different and so prickly and unaware of the impact of his actions. But the biggest thing I love about this book is that you get to watch them fall for each other slowly and you're right there with them, living and breathing with them—anxiously waiting to see what they'll do next.

Please share your favorite lines or quote(s) from this book:
Oh, I have so many lines saved from this book. I'll try my best to keep it short.
– You could fall in love with that face, with that smile, even if the package came with the frown and the prickly personality.
– "So then you are staying?"
I leaned down, pressing a gentle kiss on the edge of her lips as she closed her eyes. "Always," I said, my voice raw. "Even when the time comes that you don't want me anywhere near you."
– "You don't love me, Jack. I don't think you're capable of loving anyone."
I would never know if it was the last words I would hear from her that did me in or if it was watching her leave me.
– So we ended as we'd begun, nothing but two complete strangers.
– I was officially flirting with my husband, officially poking the beehive, knowing it couldn't possibly end well.
Too many quotes? I hope not.
What inspired this book?
Hmm… I actually went through something Rose goes through in the book and after that, the more I thought about her the more her story got bigger in my mind. And I'm really happy that something this beautiful came out of what was a very rough time for me. I have a weird writing process. It's all about the characters for me, they have their own lives and I'm just telling everyone all about it. Sometimes a little spark is all it takes to see their story unfold for me.
How did you 'get to know' your main characters? Did they ever surprise you?
Jack surprised me constantly. I knew what kind of a guy he was, but since he is so completely different than my other characters, half the time I had no idea what would come out of his mouth. Rose also surprised me, but it was in more smaller ways compared to Jack.
What was your favorite scene to write?
This is the hardest question you got for me. I have too many favorite scenes in this book. Basically every chapter, so I'll just choose one of them.
I wiped off another wayward tear and lifted my chin high.
He shook his head then rubbed the bridge of his nose. Next thing I knew, he was moving toward me. I did my best to breathe in and out normally and stayed put. Even when he was standing right next to me, his chest almost resting against my shoulder, I didn't move. I stopped breathing too.
"Rose," he started in a low voice, his head bent closer to mine.
I stopped trying to clear the tears away. They were only angry tears, and maybe stress, nothing more, and the same reasons applied for the trembling, too.
When I felt his lips against my temple, I closed my eyes. "You're breaking my heart, baby, trying to hold on to something that should've never been. Sign the divorce papers, Rose. Please."
What was the most difficult scene to write?
I can't share too much of this scene since it would ruin a few things, but this one here was emotionally hard to write. I love it, don't get me wrong, but I did shed a few tears while writing this scene.
I looked down at my hands. "Oh, here." I took off my ring and opened his palm, placing my wedding ring in the middle. "Hold on to it for me." More tears started to come down and I couldn't look into his eyes.
"Rose," Jack started, his hands holding my face.
The elevator doors pinged open and there was a long sigh.
"Mr. Hawthorne, please let go of your wife. Again."
He did-reluctantly-right after he pressed a soft yet somehow still hard and desperate kiss on my lips.
I looked at Jack over my shoulder once I was in the elevator and found him back up on his feet. He was so handsome. I tried to smile, but more tears blurred my vision of him.
"I'll be right there when you wake up, Rose. I'll be waiting for you right here, so you come back to me, okay? Make sure you come back to me."
Would you say this book showcases your writing style or is it a departure for you?
Yes! I think it definitely showcases my writing style. Actually, a reader who is reading an early copy at the moment, just told me today that after reading the first chapter they had realized how much they'd missed my words, and that it was 'so me'. So, I'd say the style of my writing matches my other books.
What are you currently working on? What other releases do you have planned?
Unfortunately, I can never start on a new book until I publish the one I'd put my heart and soul into. It's always hard to let go of the characters I've fallen for. This is probably not the best thing to do, but so far I haven't been able to change the cycle. That being said, even though I didn't start to write the new one yet, I'm feeling like there is a an office romance that's shaping in my head. I think the heroine is called Charlie and I think it's going to be a fun story to tell. I know that doesn't tell you much, but I'm really excited about this.
Thanks for blogging at HJ!
Giveaway:

Signed Paperback copy of MARRIAGE FOR ONE by Ella Maise.
To enter Giveaway: Please complete the Rafflecopter form and

Leave a comment with your thoughts on the book…
Book Info:
Jack and I, we did everything backward. The day he lured me into his office-which was also the first day we met-he proposed. You'd think a guy who looked like him-a bit cold maybe, but still striking and very unattainable-would only ask the love of his life to marry him, right? You'd think he must be madly in love.
Nope. It was me he asked. A complete stranger who had never even heard of him. A stranger who had been dumped by her fiancé only weeks before. You'd think I'd laugh in his face, call him insane-and a few other names-then walk away as quickly as possible. Well…I did all those things except the walking away part.
It took him only minutes to talk me into a business deal…erm, I mean marriage, and only days for us to officially tie the knot. Happiest day of my life. Magical. Pop the champagne… Not. It was the worst day. Jack Hawthorne was nothing like what I'd imagined for myself.
I blamed him for my lapse in judgment. I blamed his eyes, the ocean blue eyes that looked straight into mine unapologetically, and that frown on his face I had no idea I would become so fascinated with in time.
It wasn't long after he said I was the biggest mistake of his life that things started to change. No, he still didn't talk much, but anyone can string a few words together. His actions spoke the loudest to me. And day after day my heart started to get a mind of its own.
One second he was no one. The next he became everything.
One second he was unattainable. The next he seemed to be completely mine.
One second I thought we were in love. The next it was still nothing but a lie.
After all, I was Rose and he was Jack. We were doomed from the very beginning with those names. Did you expect anything else?


Meet the Author: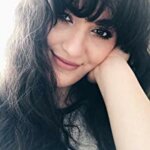 I'm a big dreamer. And that's how it all started for me, really. Reading and dreaming. I love nothing more than to escape real life to find those very few magical moments in a book. I love how it has the power of stealing your worries away, putting a smile on your face even when smiling is the last thing on your mind. Crushing on fictional characters is also another bonus. Through my words, if I can manage to make even one-person smile, it means I've done my job well.
Writing became my world and I can't imagine myself doing anything other than creating new characters and telling their stories. You know how some things simply makes your heart burst with happiness? A really good book, a puppy, hugging someone you've been missing like crazy? That's what writing does to me. And all the hard work, all the sleepless nights, all the anxiety that comes with publishing…everything is worth it at the end.
Website | Facebook | Twitter | Instagram | GoodReads |