In A Highlander Walks Into A Bar by Laura Trentham, the last thing Isabel expects is for her mother to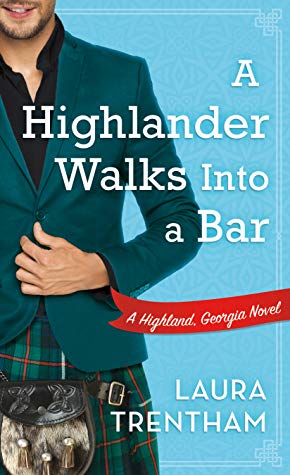 return from her trip to Scotland with a man. Isabel is suspicious of him, but her mother is absolutely smitten.
Alasdair Blackmoor has been tasked by his mother to track down his uncle, Gareth, the Earl of Carindow, fearing the American woman was after his money. What he doesn't expect when he lands in Highland, Georgia, is to find his uncle is actually pretending to be the groundskeeper of Carindow instead of its owner. And he doesn't expect to be intrigued with Isabel. Gareth and Alasdair are helping Isabel and her mother plan their annual Highland Games, but when the truth comes out, will either of the Buchanan's be able to forgive either of the Blackmoor's?
I had a hard time with this book. I normally enjoy books by this author, but I couldn't get into this one. I felt it dragged on, and I wasn't crazy about the characters, especially Isabel. In some instances she comes across as independent, and then at other times she comes across as someone who needs her mother to take charge of things. It didn't feel consistent.
I also didn't feel much chemistry between Isabel and Alasdair which brought the book down for me. I felt more chemistry between Isabel's mother and Alasdair's uncle. At times I was more interested in their story than what was happening between Isabel and Alasdair.
I liked the concept of the book, however, the execution fell flat for me. While it wasn't my cup of tea, I thought it was a decent read and that other readers will probably enjoy it more than I did.
Book Info: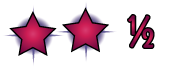 Publication: July 30, 2019 | St. Martin's Paperbacks | Highland, Georgia #1
Isabel Buchanan is fiery, funny, and never at a loss for words. But she is struck speechless when her mother returns from a trip to Scotland with a six-foot-tall, very handsome souvenir. Izzy's mother is so infatuated by the fellow that Izzy has to plan their annual Highland Games all by herself. Well, not completely by herself. The Highlander's strapping young nephew has come looking for his uncle…
Alasdair Blackmoor has never seen a place as friendly as this small Georgia town—or a girl as brilliant and beguiling as Izzy. Instead of saving his uncle, who seems to be having a lovely time, Alasdair decides he'd rather help Izzy with the Highland Games. Show her how to dance like a Highlander. Drink like a Highlander. And maybe, just maybe, fall in love with a Highlander. But when the games are over, where do they go from here?