In A Proposal to Secure his Vengeance by Kate Walker, Imogen O'Sullivan wants nothing to do with tycoon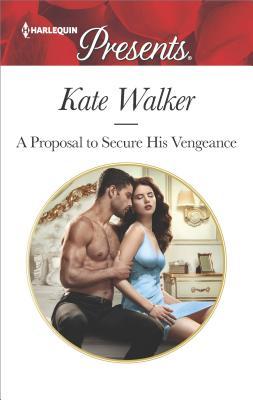 Raoul Cardini. However, he manages to break up her engagement and is determined for her to be his wife. Will Imogen give him what he wants, or will they lose their second chance at happy ever after?
"I don't want to think about that – I don't ever want to remember how you claim you felt back then."
"Not claim—" he began, but her hand came up between them in a slicing gesture, cutting off what he had been about to say.
"No! The past is the past and I want it to stay there. We don't want to revive any of those unwanted memories."
"Speak for yourself."
From the title of this book, I thought this story would have been filled with a lot more revenge moments where the hero would do anything to back the heroine into a corner so he'd get what he wanted. But unfortunately that didn't happen, which was why I had mixed feelings after finishing this book. Since not only did I need to stop and start with my reading, but neither the hero or the heroine kept me entertained for long periods of time because I didn't feel any kind of connection between them until later on in this story when their relationship finally changed from platonic to physical and misunderstandings about the past are finally out in the open. Will Raoul believe that Imogen wants him for him and not his money?
As for the main characters, there were moments that I really liked them, especially since the heroine is a huge challenge for the hero when it comes to getting his way, even though she's desperate to save her and her family from what they're going through and the only way to do that is money. Then again, I must admit I liked the hero's ruthlessness and determination to win the heroine over, despite their past and the fact that the hero believed something of the heroine that wasn't true. Will the pair ever be able to forgive each other for what happened when things went awry between them in the past to be able to have a future together?
"I told you I was never very good at taking orders."
"I didn't order…"
"You think not? So what was that deliberate stare, the nod of the head towards the door?"
She plonked herself down on the bed, tugging the towel loose and rubbing at her wet hair. "I thought you'd want to go – you got what you wanted. And, as you said, it was fun."
"You were the one who said that," he pointed out. "I didn't even agree with you."
Overall, I did like this story, but not enough to give it more than the amount of stars I've chosen, although the chemistry does get stronger the more this story progresses and I really enjoyed the ending because of what the hero does for the heroine and the fact that they finally see that they handled things wrong in the past and Raoul is determined to make things right between them. I would recommend A Proposal to Secure his Vengeance by Kate Walker, if you enjoy second chance romances, the revenge trope, or books by authors Lucy Ellis, Lynne Graham, Helen Bianchin and Jennifer Hayward.

Book Info: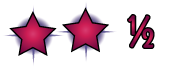 Publication: January 16th, 2018 | Harlequin Presents |
His preferred method? Ruthless, irresistible seduction!
Imogen O'Sullivan is horrified when charismatic tycoon Raoul breaks up her engagement and makes her his own convenient bride! She once surrendered everything to Raoul–body, heart and soul. But as he stalks back into her life, it's clear he has punishment in mind, not just passion! Can Imogen resist Raoul's potent brand of delicious vengeance?