A Time to Heal by Linda Goodnight, a novel about second chances and forgiveness, is a beautiful read. I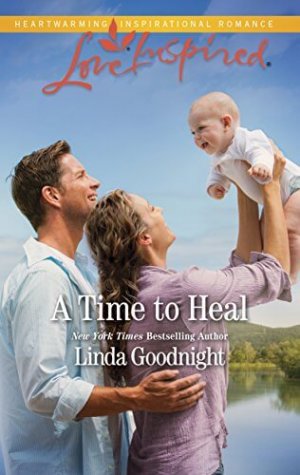 didn' t realize it was actually released nearly ten years ago, as it showed up as a new release on the Harlequin site.
This story is about Kat, who grew up determined to leave her small hometown and become a doctor, and Seth, who grew up in a family that was dysfunctional, and now does his best to be a loving single father. After a very sad secret tears Kat and Seth apart in their teens, both stay away from their hometowns for years.
Kat returns to escape a lawsuit and to seek a new path in her life, with her sister's support. Seth returns to what he now considers the comfort of small town life, and the two face each other again for the first time in over ten years. Kat is questioning her choice of career and filled with self doubt over her past, and Seth is trying to figure out his teenage daughter.
Can him and Kat find a new way to connect in order to reunite? To find out, I recommend fellow readers pick up a copy of "A Time to Heal."
Book Info:

Publication: September 1, 2008 | Harlequin Love Inspired |
Only one person knows why Kat Thatcher left her Oklahoma hometown ten years ago. Why she ran to the city and became a workaholic doctor. Why she put off marriage…indefinitely. And that person is now staring her in the face on her first day back in town! Seth Washington is as handsome as ever. Way too available. And wanting to talk about the past–which Kat prefers to leave alone. Seth insists the Lord is on their side and always was. Kat's starting to believe, but will that be enough for love?