In Winter At The Beach by Sheila Roberts, single mother Jenna Jones is running Driftwood Inn, which is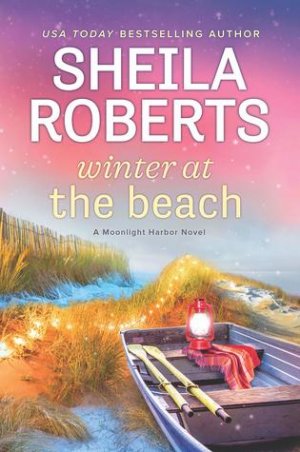 owned by her aunt. It's winter time in Moonlight Harbor and tourism, along with guests, is down. In order to bring more business to the town, Jenna suggests hosting a festival called Seaside with Santa. With unhappy guests and two men vying for her attention, the storm blowing into town isn't the only thing threatening to ruin the festival.

I'll start by saying this is the second book in the series, and it's a continuation of the first book, Welcome to Moonlight Harbor. I haven't read the first book in the series, which left me feeling like I was missing out on things. For example, it felt like there were things going on between Seth and Jenna that I was missing out on, such as why he was actually against being in a relationship. I highly recommend reading the previous book first. That being said, there are also things that are left up in the air in this book, which I assume will be concluded in future books in the series.
For readers looking for a straight up romance, this book is not for you. There is some romance, with Jenna going out on dates with Brody. Yet, she also has feelings for Seth. Seth is jealous of Jenna's relationship with Brody, yet he does nothing to stop it. There's a love triangle brewing, and it'll be interesting to see where it goes. It felt like Jenna was leaning more towards Seth, although she never actually dated him in this book. This is one of the things that will clearly be carried over into the next book, so if you're looking for a happily ever after, you won't find it here.
In addition to covering Jenna, her relationship with her daughter, aunt, Brody, and Seth, the book also focuses on the guests of Driftwood Inn. There's Taylor and her husband, Greg, who are having marrital issues, as well as Taylor's sister, Sara, and her husband, Chris. There's also Darrell and his wife, Kat, who's battling cancer, and sisters Lisa and Karen, who go to the inn despite the objections of their husbands. Each group is struggling with their own issues. I enjoyed watching the strangers band together to help one another with their problems when they become stranded because of the storm.
This normally isn't the type of book I read, but I enjoyed it. I do think, however, that I would have enjoyed it more if I had read the previous book first in order understand Jenna's background better, as well as her relationship, or lack thereof, with Seth. I'm definitely interested in seeing what's next for Jenna, Brody, Seth, and the other residents of Moonlight Harbor, as well as the fate of the Driftwood Inn.

Book Info: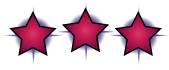 Publication: October 23, 2018 | Mira Books | Moonlight Harbor #2
The town of Moonlight Harbor needs to convince tourists that the beach is still the place to be–even when the sunshine goes south for the winter. Jenna Jones, new proprietor of The Driftwood Inn, has the perfect idea: a holiday festival called Seaside with Santa. Jenna is happy to throw herself into planning the event. With all the decorating, preparation and extra reservations at the inn because of the festival–and with two wonderful but very different men hoping to claim more of her time and her heart–Jenna is busy. Busy, but happy. Even with her troublesome ex in the picture, life feels as close to perfect as she's ever known. Until the weather turns her festival into a farce. Suddenly Mother Nature is not only raining on Jenna's parade, the old bat's trying to blow the floats and their princesses out to sea. Soon everyone is without power and the road out of town is blocked. And Jenna has a full motel. After the generator conks out, she's not so sure she and her guests will make it through to the New Year in one piece. But with a little pulling together and a lot of holiday spirit, everyone might find that life–and Christmas–is always good at the beach.