In After (After #1) by Anna Todd, College is hopefully going to be the start of Tessa's independence as she finally gets space from her controlling mother. She wishes her boyfriend Noah didn't have to finish his senior year of high school and could attend WCU with her, but she's going to make the best of it anyway. Tessa is a bit shocked with how her roommate Steph appears, with tattoos, piercings, and minimal clothing. And Steph's guy friends that hang around are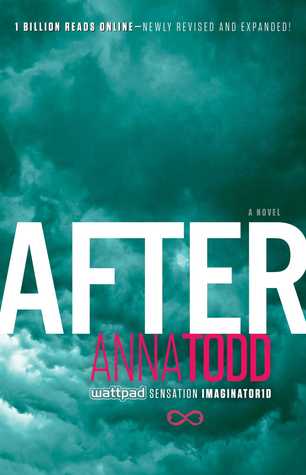 equally into body art but seem relatively nice. Until she meets Hardin. Tessa has never been attracted to anyone other than Noah and can't figure out why her heart flutters when the foul-mouthed lanky guy is around.
"…I just…I need you. I know I am cruel at times…well, all the time, but that's only because I don't know how else to be." His voice becomes a half whisper, his eyes wild. "This has been me for so long. I have never wanted to be any other way. Until now, until you."
Hardin has nothing but rude things to say to Tessa until a party at one of the fraternities. And that glimpse of the nice human being underneath his perpetual bad temper is what makes her think there could possibly be something between them. Tessa is torn up over her confusing feelings for Hardin and what to do about the relationship she's had with Noah for two years. She's not sure it would be worth throwing away what she has with her childhood friend over a guy whose moods change with the drop of a hat. But could she be missing out on the kind of passionate and fiery romance she's dreamed of, like in her favorite classic novels?
'The problem is that I can't stay away from Hardin. I am a moth to his flame, and he never hesitates to burn me.'
Wow. New Adult books are known for generating a multitude of reactions out of readers, but this one seems to be drawing the same conclusion across the board from what I've seen online, and now out of me as well: 'What just happened here?'
I want to start off by saying that I am in no way slamming this book–or the author–because overall I was okay with the story. I was just not expecting an emotional roller coaster ride of this magnitude. Or for the book to end with such a sudden cliffhanger, which was a little surprising. Now, the feeling I get having read fan reactions, is that this is a series that kind of strings the reader along, and as we get further into the upcoming sequels, secrets will be revealed as well as Hardin's backstory. I think the new insights will make a big difference for those of us who are going to follow this through to the end.
I do have to give author Anna Todd credit for keeping me interested in what was really going on behind not only Hardin's mood swings, but also with the secrecy between his friends. I totally did not have it pegged anywhere near right, and that alone was worth reading all five hundred and eighty-two pages to find out the truth. The other thing I was glad to see was how Tessa finally began to stand up for herself toward the end of the book, albeit thanks to a pep talk from a friend. But still. It was nice to see her not take Hardin's crap for a change. And I thought her naivete was pretty believable for the most part. I personally didn't see anything wrong with portraying Tessa as a smart, wholesome college freshman who was in a relationship with her high school sweetheart. Not everyone goes to college with the intention of being a party-girl, especially a young woman who was only trying to keep the peace with her mother and be the daughter she wanted her to be.
I think my biggest point of contention with the story was Hardin's emotional mind games. The book synopsis described him being "rude–to the point of cruelty" and that certainly was true. But it unsettled me how it bordered on emotional abuse, at least in my opinion. Hardin's changing moods were enough to give anyone whiplash. And now that I have finished the book, I can sort of see why, but it still doesn't excuse his behavior in my eyes. I truly wanted to believe that he had changed after declaring his love for Tessa but it was difficult to tell. Hardin is a character that I will have to read more of to see if he can redeem himself. I'm not sure how he will manage to do so, but we'll see.
I will leave you to decide if After is a New Adult novel for you. I will repeat that this is a cliffhanger, and by no means a HEA. But there were definitely connections and stolen moments in the book that did make me smile, making it worth the time I invested in the story.
Book Info: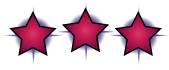 Published October 21st 2014 by Gallery Books | (After #1)
Tessa is a good girl with a sweet, reliable boyfriend back home. She's got direction, ambition, and a mother who's intent on keeping her that way. But she's barely moved into her freshman dorm when she runs into Hardin. With his tousled brown hair, cocky British accent, tattoos, and lip ring, Hardin is cute and different from what she's used to.
But he's also rude – to the point of cruelty, even. For all his attitude, Tessa should hate Hardin and she does — until she finds herself alone with him in his room. Something about his dark mood grabs her, and when they kiss it ignites within her a passion she's never known before.
He'll call her beautiful, then insist he isn't the one for her and disappear again and again. Despite the reckless way he treats her, Tessa is compelled to dig deeper and find the real Hardin beneath all his lies. He pushes her away again and again, yet every time she pushes back, he only pulls her in deeper.
Tessa already has the perfect boyfriend. So why is she trying so hard to overcome her own hurt pride and Hardin's prejudice about nice girls like her?
Unless… could this be love?