In Against the Wall by Rebecca Zanetti, Sophie Smith is a landscape architect who has created a golf course for privately owned land in Maverick, Montana. While there on business she is literally swooped up by an incredibly rugged, handsome stranger. Such is how she meets Kooskia tribe lawyer Jake Lodge, who happens to be opposing the project Sophie is working on. She is shaken when she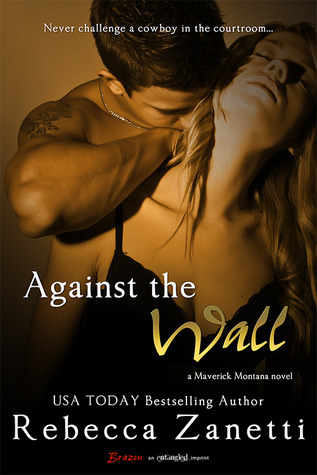 realizes she will have to go up against Jake…he's very successful at his job and she is incredibly attracted to him.
"The man standing so solidly next to wild beasts and surrounded by untamed land was something new and definitely out of her experience. He was all male, and something feminine in her, deep down, stretched awake."
The town seems intent on pushing them together any chance possible which neither of them really mind. As their relationship continues to grow, separating work from personal issues becomes more and more challenging. Can Sophie trust her heart to Jake, or will he be just another person in her life who will let her down?
"The woman wanted to be rid of him. He fought another grin. Too bad she wasn't going to get what she wanted–this time. Boy, was she in for a surprise."
Jake Lodge is a tribal lawyer, former Army Ranger and rancher on his family's land. He was not expecting such a beautiful and brave woman to be heading up the golf course project, but he certainly does love a challenge. Sophie is everything he looks for in a woman: strong, smart, hard working, and all female. Jake feels like it might be time to try a relationship again after losing his wife a few years ago and decides to pursue Sophie. Now it's up to her to let him know if she's willing to give their love and small town life a shot.
Rebecca Zanetti created a story with an ultimate alpha male and a strong, sassy female lead. I was in love with the story from page one and couldn't wait to find out how it ended! Both Sophie and Jake are strong, stubborn characters but Rebecca used those traits to her advantage in the situations they were thrown into. I loved their charming, comical bantering back and forth and the love scenes were seriously hot. Definitely recommended if you love intense, steamy romances.
Book Info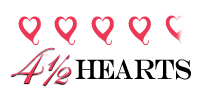 Publisher: Entangled: Brazen (March 25, 2013)
Never challenge a cowboy in the courtroom…
Surveying the proposed site for a high-end golf course should have been a breeze for spunky Landscape Architect Sophie Smith. But when this born-and-bred city girl is suddenly—and quite literally—swept off her feet by a sexy cowboy on horseback, she realizes that the country life has some serious (and seriously steamy!) possibilities. That is, until she finds out exactly who her smokin'-hot wrangler really is.
Cowboy and Tribal lawyer Jake Lodge is desperately trying to block the development. And if that means playing hardball—and being every inch the shark lawyer—so be it. But Sophie is a distraction he didn't expect. A distraction that makes his blood burn.
Two different worlds. Two opposing sides. And when they finally give into the exquisite temptation, the consequences will shake the foundations of both of their lives…