Barefoot Beach by Debbie Mason finds pilot Theia Lawson flying her boss and best friend, Caine, to Harmony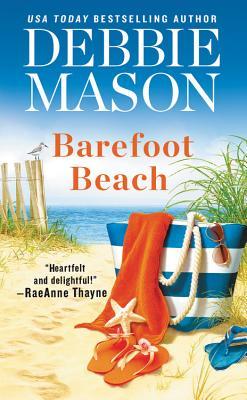 Harbor, along with the Gallagher sisters, who are returning to see their father, Daniel, who claims he's dying. Theia's plan was to drop them off then go home, but a mishap with their plane has her sticking around longer than anticipated.
Firefighter Marco Di Rossi has been known to run away from relationships, but he finds himself drawn to Theia. His grandmother and the grandmother of the Gallagher sisters have a plan to fix him up with one of the Gallagher's. Not wanting any part of it, he convinces Theia to pretend to be his girlfriend. But when secrets from the past come out, will it tear their relationship apart?
I'll admit this book had a hard time keeping my attention. I enjoyed how Marco and Theia first met, but then the pace of the book seemed to slow down. There's also a lot of things happening in the book. Not only is there Marco and Theia's budding relationship, there's Caine and his family's attempts to take over parts of the town, Daniel's involvement with Caine, and a manor that's haunted by a ghost and a cat who seems to be possessed by the spirit of a Gallagher ancestor. Then there's also a jealous co-worker who seems out to get Marco. At times it felt like there was just too much going on.
I've only read only one other book in the series (#6, Sandpiper Shore), so I don't know if it's ever mentioned why Caine's grandmother is so set on taking over Harmony Harbor or what her issue is with the Gallagher's. It's not clear in this story, either, so that felt unresolved to me. I also didn't like how it seemed like Caine knew the truth about Theia's past when she didn't even know, yet he uses her like a pawn to try to get the sisters to sell their shares of the estate.
Not having read most of the other books, I'm also not too familiar with Daniel, but he certainly doesn't earn a father of the year award. He manipulates his children, and at one point he's treats Theia terribly and blames her for something, when it was actually all his fault to being with.
I know it probably sounds like I hated the story, but I really didn't. I thought it was a good read. Amongst all the drama and mystery and there is also some humor. It's just with so much going on I kept finding myself needing to put it down and take a break. I also think it would have helped if I had read some more of the previous stories first to have gotten more of a feel for all the characters in this book and what was happening around Harmony Harbor. I believe readers of the Harmony Harbor series are going to enjoy this addition to the series.
Book Info: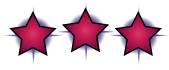 Publication: June 4, 2019 | Forever | Harmony Harbor #8
Wedding fever has taken over Harmony Harbor this summer, and the local matchmakers have set their sights on Theia Lawson, a former navy pilot who's in town for a stay at Greystone Manor. And while Theia's got her reasons to put this small town behind her as fast as she can, there's a certain tall, dark, and irresistible man that she can't seem to get off her mind.
Firefighter Marco DiRossi wants to beat the matchmakers at their own game so he conspires with Theia to pretend they've already fallen in love. It's only for the summer. What could go wrong? Yet as the beach season draws to a close, Marco and Theia find their pretend relationship has led to very real attraction. But when a secret from the past is revealed, jeopardizing everything they hold dear, can this unlikely couple find their way to a happily-ever-after?