In Bayside Romance by Melissa Foster, screenwriter Harper Garner has returned home after her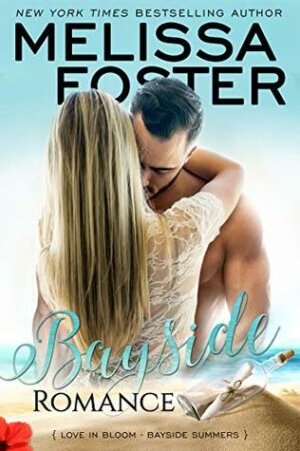 show was cancelled, unsure with what she wants to do now. After her bad experiences with men in L.A., and never hearing from a man she thought she had a connection with at a music festival, all she knows is she's done with men.
Interior designer Gavin Wheeler has never forgotten the woman he met at a music festival, but he's lost hope after never hearing from Parker. When Harper returns to Bayside, he's stunned to learn that Parker is really Harper. Now he's determined to prove to her that they belong together. Can he prove to her that she can trust in both men and her career again?
Sadly, this is the second Melissa Foster book in a row that didn't really work for me. Don't get me wrong, I liked the first half of the book. I thought Gavin was great, even though he comes across as being a little too perfect. I mean, there seemed to be absolutely nothing wrong with him. He's sweet, compassionate, encouraging. I liked Harper with him, and he definitely brings out the best in her.
Then, completely out of the blue, a secret about Gavin's past comes out. I won't reveal what it was, but it wasn't something he revealed to Harper when he spoke about his past. He treats it as if he simply forgot to mention it, but it's not something someone would forget. I had a really hard time buying that he could simply forget it had happened. Harper's reaction is also disappointing. At first she's angry, but she quickly makes an excuse to justify why he forgot about it and forgives him. It made me question the judgement of both characters and had me looking at them in a not-so-positive light. It really felt like the author decided Gavin was too perfect and needed to throw something in to make him have a flaw, as well as to add some drama to an otherwise drama-free story.
Bayside Romance is about family, friends, and love. It's the fifth book in the series. Even though both characters have appeared in and have been mentioned in other books in the series, it can be read as a standalone.
Book Info: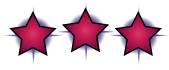 Publication: September 18, 2019 | World Literary Press | Bayside Summers #5
When screenwriter Harper Garner got a shot at the big-time in LA, she celebrated her brave cross-country move with her first and only one-night stand—connecting so deeply with the sexy, brilliant man, she broke the number-one rule of one-night stands and left her phone number. Not hearing from him was only the first in a long line of hope-shattering, confidence-busting blows. Ten months later, Harper is done with men and done with LA. She pulls up her big-girl panties and heads home to Cape Cod to start over.
On the surface, interior designer Gavin Wheeler has it all: a successful business, a loving family, and a close-knit group of friends. But Gavin once endured a heartbreak so painful, he was sure he'd never feel anything for a woman again. A chance encounter at a music festival with a gorgeous, down-to-earth blonde proved him wrong, but when morning came, the woman who made him crave more was gone.
A serendipitous evening reunites Harper with her devastatingly delicious one-night stand, and the connection is just as intense as she remembered. Harper's life is too unsettled for a relationship, but Gavin is determined to help her find her way, especially if it leads straight to his heart. Moonlight conversations lead to steamy kisses, and as romance blooms, it stirs a love too real to deny. But when Gavin's past collides with the life they're building, it has the power to ruin everything.