Beauty and the Cowboy by Nancy Thompson: Have you ever had perfection in your life? Have you ever known that there was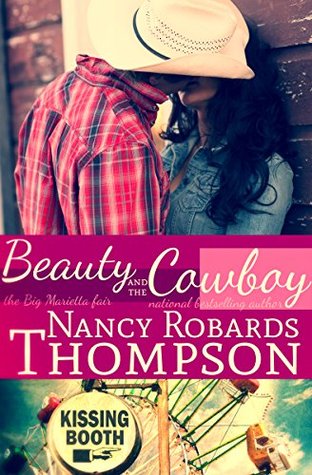 that one thing that one really special thing always there for you?
Ms. Thompson takes us back to Marietta where we learn that your one special person may have been in front of you your entire life and sometimes it just takes a big hurt for you to see it and them more clearly.
Marietta has done it again with it's small town wonders. These characters are well developed and full of emotion. It's not a hot and heavy in the traditional sense but definitely will leave those with imaginations steamy.
The great Marietta Fair is on it's way to being a great series.
Book Info:

Published July 10th 2014 by Tule Publishing Group
It started with a ring that pinched and Charlotte Morgan didn't like, but her long-term boyfriend ignored her preference for another ring before he left on another business trip, vaguely promising that they would look at other rings sometime. So was she engaged or not? And did she want to be? Charlotte feels uneasy, and her almost fiancé has stopped returning her texts and calls, but Charlotte doesn't have too much time to ponder her relationship quandary. She's too busy preparing for the annual Marietta Fair with her childhood friend and fairgrounds manager, Jesse Guthrie, whom she can't stop noticing in a way that has nothing to do with their long standing friendship and everything to do with the sexual chemistry that starts humming through her veins every time he walks into a room.
Former rodeo star, Jesse, returned home to Marietta Montana after an injury derailed his career. He has harbored a serious crush on Charlotte since her beauty pageant and high school days, but she was always unavailable, and now that her relationship status just might be single, he intends to hang onto this chance and ride to the end of the bell.