Set in 1808 Spain, Bound to Be a Bride by Megan Mulry features a unique setting and an opulent plot. The practiced art of hojojutsu (Japanese rope tying) brings out an element of eroticism that holds great appeal. Megan Mulry writes with great aplomb and keeps the storyline entertaining throughout the course of the book. This is a historical lovers dream-come-true!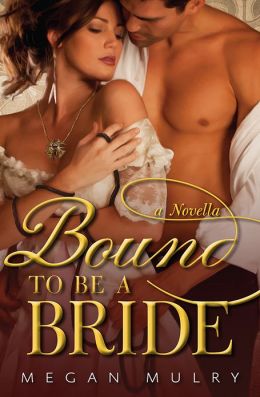 Isabella has been locked away in a convent for years. She is now being forced to wed a man that she has never met. Taking matters into her own hands, Isabella has chosen to flee before her wedding takes place.
While on the run Isabella happens upon three men who take her captive. The group leader, Javi, is also escaping an arranged marriage, but little does he know that Isabella is his intended. Sparks fly between the two and it isn't long before they end up in each others arms. It is when they decide to sell a piece of jewelry that they come to the realization that they are on the run from a marriage to each other.
Isabella is a feisty heroine who refuses to live by societies rules. A woman out on her own in the world was unheard of in her day. I really enjoyed watching Isabella take control of her life and refuse to be pushed around.
At first Javi comes across as a little gruff and controlling. But as the story progressed I came to be enchanted with him. His hojojutsu skills bring a lot of interest and sexual tension to the story.
I thoroughly enjoyed reading Bound to Be a Bride. So often I find that historical romances lack in the historical detail, but that is not the case with this beautiful story. It is clear to me that Megan Mulry did her research and that her portrayal of the time period in which she writes is spot on. I found it very interesting that Javi's character was based on a true historical figure.
If you are looking for a well written historical romance you can't go wrong with Bound to Be a Bride!
Book Info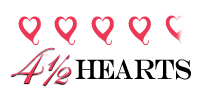 Publisher: Sourcebooks Casablanca (April 1, 2013)
An exciting erotic novella from acclaimed author Megan Mulry set in Napoleonic Spain. Featuring the sensual art of Japanese rope binding, this is a fresh and intriguing spin on BDSM.
Seventeen-year-old Isabella (Doña Isabella de Suárez de Figueroa y Córdoba), daughter of the Duke of Feria, is preparing for her arranged marriage to the son of a wealthy aristocrat. On the morning of her wedding day, after weeks of planning, Isabella escapes from the palace, believing she is riding to freedom.
Unfortunately, after only a few hours on horseback, Isabella happens upon a small band of three gentlemen who restrain her and take her hostage. Ultimately, after they realize she is most likely a woman of privilege, they offer their assistance, as all of them are also headed to Aveiro, a port city in Portugal, to escape their familial obligations.
While they are travelling, Isabella and Javier, the leader, develop a tender affection. When Javi (Francisco Javier de la Mina) insists on binding Isabella's wrists and ankles each night—ostensibly to prevent her escape or theft of their goods—the ritual soon turns into a heated game of unspoken sexual promise that is ultimately consummated when they discover their true identities.