Big Sky Mountain by Linda Lael Miller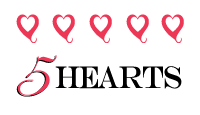 Published July 31st 2012 by Harlequin HQN
Book Info:
With his rugged good looks, vast wealth and family name, hell-raiser Hutch Carmody is still the golden boy of Parable, Montana. But he's done some growing up—making peace with his illegitimate half brother and inheriting half of Whisper Creek Ranch, which should have been all his. These days, Hutch knows there are some things money can't buy: like the heart of loving, ladylike divorcée Kendra Shepherd.Kendra's quiet mansion reminds her of what she wants most—a devoted husband and the pitter-patter of little feet. She can't get Hutch Carmody out of her mind. But a rough-and-tumble cowboy like Hutch, coming home for family dinner? Seems crazy! Then again, crazier dreams have become reality under the vast Montana sky.
Review:
Before reading this book I was told this is the perfect western romance to read that will leave you with that warm and fuzzy feeling of happiness. I am here to tell you this was spot on. The book starts off with a bang and straight through out till the end it keeps going and just gets better and better.
I adored Hutch and Kendra (btw Mrs Miller I totally love the name Kendra) to the point of distraction. The fact that this is a old flames re-unite is what made the book for me. I loved how the author used the past to influence the relationship and let it bloom to a beautiful and powerful love story,that will forever more be locked into my heart.
New beginnings and a fresh start is what the book is all about and even though I learned while reading the book that this is book two to a series at no point could I say oh now I am lost. I have never read this authors work but I am thoroughly impressed.
The deeper meaning of the book was for me that friendship is found in the most unlikely places and when the power of love is as strong as that between Hutch and Kendra it shall never fail to rise to the occasion.