Burn Me Once by Clare Connelly is a one night stand romance with a rock star on the rebound and an art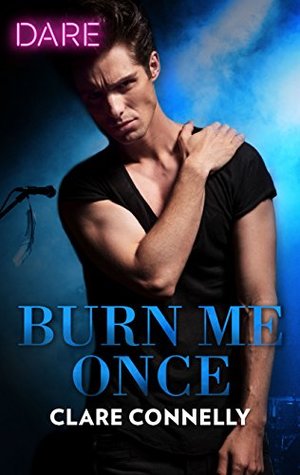 expert with her own bad history of relationships finding themselves wanting more.
Ally Douglas is out with some girlfriends, enjoying a good time at the bar when the sexy, handsome and famous English rock star Ethan Ash catches her attention. Her friends want her to make a move, but it's Ethan who takes matters into his own hands (literally!), offering her a night of sexy fun with no strings attached. Ethan has recently broken up with a long time girlfriend who announced her engagement to her new man on twitter, a still somewhat painful experience. He knows he's on the rebound and he admits it freely to Ally. They share a sexy night together and Ally is happy to end things there.
But Ethan is resourceful, and when Ally turns up for her next job it turns out to be helping Ethan acquire art pieces for his new place, a home base for when he's touring in the US. He's only planning to be in the city for about two weeks this time before moving on, but he wants Ally to commit to spending those that time with him. She does, and they spend their nights in a lusty haze. But when old girlfriends and insecurities come roaring back, will it end their time together for good?
The 'other woman' type of storyline is not my favorite trope, and unfortunately that's the basis of the story here. First Ally is herself an 'other woman', having been engaged to a man who turned out to be married with kids. Of course she never suspected a thing and ended up heartbroken, and part of her is still reeling from having been lied to for so long. Handsome, attractive men are something to be wary of, and so she's up front with Ethan that she's not looking for any kind of commitment from him. Because Ethan has admitted he's on the rebound, she feels safe that he won't get emotionally involved with her – until of course he does, and this throws a kink in their plan for a two week fling.
Ethan's ex makes an appearance, wondering if she's made a hasty decision in causing their initial breakup so there is some drama thrown in the mix from her before we get to Ethan and Ally's eventual happy ending. There are lots of sexy scenes and the couple definitely has chemistry but I'm not sure that I buy their happy ending after such a short time considering Ethan's situation.
There is a scene in which Ally's assistant emails her an appointment (the one that ends up being for Ethan's place) where she uses poor spelling and Ally laments that her assistant doesn't use spellcheck. It seemed very odd to me that a professional art appraiser and purchaser, someone working with the public would employ an assistant like that and I can't really understand why the author would put that in when it was a very short scene with no real purpose other than to get Ethan and Ally together again. On the plus side, both Ethan and Ally are passionate about their careers and interests in music and art respectively and I enjoyed that part of the story, and their passion for each other. This one is a bit hit and miss for me, but I'll continue to read Ms. Connelly books with hopes that the next one will be better suited to my tastes.

Book Info: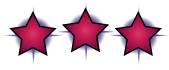 Publication: Apr 23, 2018 | Harlequin Dare |
"You. Me. Sex. It's easy."
All she has to do is not get hooked…
Ally Douglas has made a deal with Ethan Ash: just sex, no strings, no forever. All she knows about him is that he's a world-famous rock star and he's absolutely gorgeous. Their sexual chemistry is instant and magnetic, and this arrangement satisfies their needs. Only now that Ethan has started to break the rules, will Ally be able to stop herself from getting burned?