Christmas At The Beach by Wendy Was is a novella that seems to happen in the midst of a series. Not having read any of the other books in this series, I found it difficult to get a good grasp on the story line and the characters.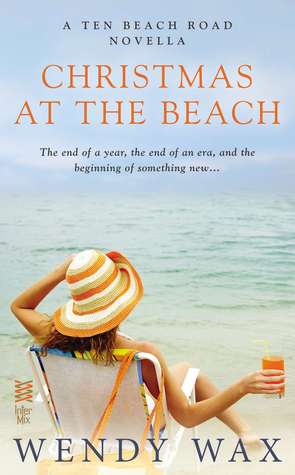 One of the main characters in Christmas at the Beach is Kyra, who is heading to Bella Flora with her son. They are going for a final Christmas and celebration at the home Kyra, along with some other ladies, including her mother, renovated on a TV reality show. Their financial future seems to depend on the sale of this home…and as much as they hate to say good bye to it they must move on.
There are a lot of group dynamics going on in Christmas at the Beach…the main one being Kyra, who had a son with a married man. The interactions, celebrity and unresolved feelings revolving around this relationship are a center point of Christmas at the Beach. As Kyra is coping with this, she comes to the realization that her parents' marriage is not all that it appears to be either… There is a lot of drama with the women's relationships with each other, but it is drama they seem to thrive on.
As I said, Christmas at the Beach seemed to be an in between novella that left you with lots of questions if you haven't read any of the other books, but Wendy also left me curious as to what could possibly happen next as the ladies move on to their next renovation project. In this short novella I found it hard to feel much for any of the characters except for Kyra…and that is mainly because she's had a child with a married man then seems surprised his wife is so hostile. I could not sympathize with or really like Kyra. I did find myself wanting to know more about her parents' relationship and how that would work out. The other characters did not really jump out and hold my attention because I didn't really know them!
Christmas at the Beach is a quick read novella about Christmas, family and relationships. I would recommend reading any other books that come before this one before reading Christmas at the Beach, it is not a stand alone novella!
Book Info: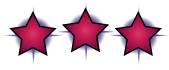 Published October 15th 2013 by Penguin Group (USA)
Wendy Wax entranced audiences with Ten Beach Road and Ocean Beach. Now, the ladies of Bella Flora are back in an all-new holiday novella.
When Madeline Singer, Avery Lawford, and Nicole Grant first gained ownership of Ten Beach Road, they didn't realize that remodeling the house would not only bind their fates together but give them a second chance at rebuilding their lives.
Now, as Kyra, Madeline's daughter, returns to the newly sold Bella Flora for one last Christmas, she's hoping to get a brief respite from the paparazzi that constantly hounds her and the son she had with famous actor Daniel Deranian. But when a string of bad news threatens to disrupt her happy holidays, Bella Flora's sanctuary may be threatened for all of the women who call it home…