In Christmas Wishes and Mistletoe Kisses by Jenny Hale, single mother and nurse Abbey Fuller has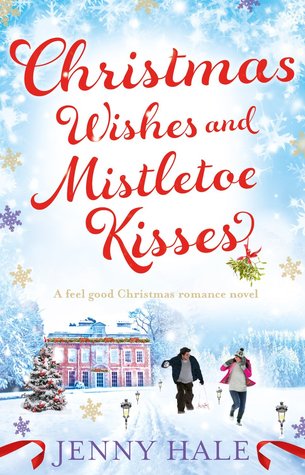 dreams of becoming an interior decorator. One of her patients talks her wealthy grandson, Nick Sinclair, into hiring Abbey to decorate his mansion. Nick is a workaholic, and his house doesn't even look lived in, which worries his family. To make them happy, he agrees to have Abbey make his house look lived in, while Abbey makes it her mission to not only make his house feel like a home, but to show Nick that there is more to life than work.
I enjoyed Max's interactions with Nick. At first NIck comes across as unsure of how to interact with the young boy, but throughout the book Max gets him to loosen up. Max has no hesitation about barging into Nick's office to talk to him, which Nick, surprisingly, has no issues with.
Sadly, that was pretty much all I liked about the book. First, I found it hard to believe that someone like NIck would hire someone without any decorating experience, and that he would just hand her a credit card and give her free reign. I get that he didn't care how she decorated, but one would think that he would have set some kind of spending limits.
My next issue is the constant reminder that Nick is rich while Abbey is struggling to afford medication for her grandfather. I understand the need to set up the dichotomy, but the amount it was brought up in this book was overkill. Readers don't need it constantly repeated.
Finally, and what was probably my biggest problem with this book, was the lack of chemistry between Nick and Abbey. It felt like readers were told about their feelings instead of being shown. If anything, I didn't understand why Abbey would feel anything for NIck. He barely stopped working to spend time with Abbey and Max. He couldn't even make time to go visit his grandmother, who lived in a cottage house on his property. If he can't even go down the driveway to see her, how can he have time for anyone else? Most of their interactions felt like Nick telling Abbey to do whatever she wanted to the house, and Abbey telling him he works too much and trying to get him invested in the changes she was making. I wasn't feeling it.
If you're looking for a Christmas themed book, this really isn't for you, despite the title. Yes, it's in the Christmas season, and yes, there's a family Christmas party involved, but the majority of the book is about Abbey decorating the whole house and Nick working too much rather than Christmas itself.
Readers who enjoy the rich man/poor woman trope may enjoy this. Unfortunately, there were just too many things that didn't work for me in thie book for me to love it.

Book Info: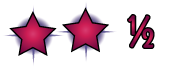 Publication: October 16, 2018 | Bookouture |
Single mother Abbey Fuller loves her family more than anything, and doesn't regret for a moment having had to put her dreams of being an interior designer on hold. But with her son, Max, growing up, when a friend recommends her for a small design job she jumps at the chance. How hard can it be?
Nick Sinclair needs his house decorated in time for his family's festive visit – and money is no object. What he doesn't need is to be distracted from his multi-million dollar business – even if it is Christmas.
When Abbey pulls up to the huge Sinclair mansion, she has a feeling she might be out of her depth. And when she meets the gorgeous, brooding Nicholas Sinclair, she knows that she's in real trouble…
With the snow falling all around, can Abbey take the chance to make her dreams of being a designer come true? And can she help Nick to finally enjoy the magic of Christmas?