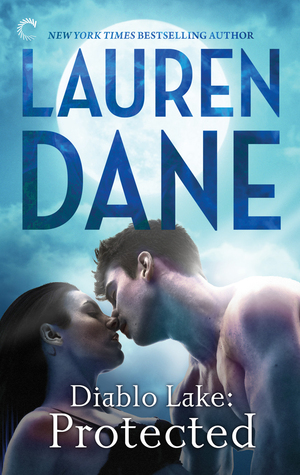 Diablo Lake: Protected by Lauren Dane is the second book in the Diablo Lake series. Tensions are running high between the two wolf packs in town, the Pembry's and the Dooley's, as well as the witches. Mac Pembry's pack has become unstable; his mother and brother are causing problems, and his father is refusing to be the pack leader he's supposed to be and lay down the law. Mac returns from London in the hopes of straightening everything out. The problem is no one in his family wants to accept that things need to change.
Witch Aimee Benton is tired of all the fighting. She wants Diablo Lake to be peaceful once more instead of dealing with all the anger and tension. She becomes the voice of the witches, expressing their displeasure and calling out Mac's father, who is also the mayor of Diablo Lake. She challenges him to a special election, knowing that even members of Pembry pack have had enough.
"Aimee continued while she had the chance. "The fact is, this town is home to more than you and your kids running up and down the avenue causing a mess. Your constant fighting is affecting everyone here. You never even consider that, which makes you a terrible mayor as well as a terrible Patron."
I wasn't crazy about this book. Part of it was that one minute Aimee would sound intelligent, and then she'd have a conversation that would come across as a bit childish.
"You have a low opinion of me," Katie Faith sniffed around a snicker.
"Hush. I've got to look leader…uh…leaderish. Or whatever. You know, in charge and stuff."
"Leadertastic?"
"Leadermaster."
"Leadermistress?"
"No. That's dumb."
There were also a lot of unanswered questions. For example, why did Dwayne let the pack get so out of control? Why did he let his other son, Darrell, and his friends cause all sorts of problems instead of putting them in their place? And what was the issue with Mac's mother, Scarlett? Aimee, who was also an empath, kept feeling guilt from her, but what was she guilty about and why did she keep acting out? It just felt incomplete.
If you enjoy paranormal books, Diablo Lake: Protected, may be for you. It has witches, wolf shifters, and cat shifters. Unfortunately, with so many questions left unanswered and Aimee's random bouts of silliness, it just didn't work for me.
Book Info: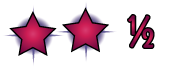 January 23, 2017 | Carina Press | Diablo Lake #2
Tensions are building in Diablo Lake as the two main rival Packs vie for control, and the town is divided along lines of Pack loyalty. Aimee Benton and Mac Pembry are on opposite sides and he seems to find excuses to spar with her daily. He's infuriating—not to mention charming, gorgeous and oh-so-lickable.
Mac can't resist pushing Aimee's buttons. She's always been incredibly sexy, and the wolf in him craves a female with fire in her belly. When a heated argument ends with a sizzling kiss and Mac gets a taste of her, he craves more—and she can't seem to get enough of him, either. The forbidden nature of their attraction stokes their desires until they're secretly hooking up whenever they can.
But then Mac's clan goes too far, and Aimee shuts him out. She's hurt and angry—but that's nothing compared to the rage Mac is feeling toward his own Pack. A fight is brewing that will plunge the whole town into chaos, and someone will have to cross Pack lines to keep the town's fragile peace from breaking apart for good.