Dirty Deeds by Megan Erickson: Alex has sworn off men. After her last bad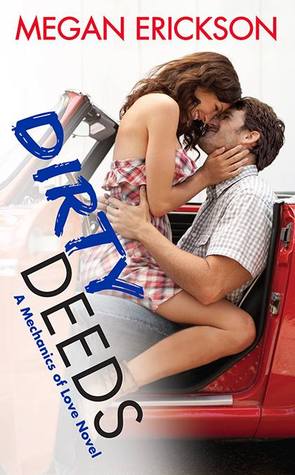 experience, she wants no more, only one nighters. But when British L.M. Spencer comes into her garage one evening, what looked like a one night stand turns into so much more.
Only in Alex's town for a short time, Spencer sees no problem enjoying Alex for a night. But when he's sent back by his job, it looks like that one night can be so much more. If only his company wasn't looking to buy out Alex's garage for their new hotel.
"I was about to take off my dress."
Spencer nearly swerved off the road. "In the car?"
"You said a bunch of amazing things that made me want to get naked, okay? Quit being nice and stuff and I'll keep my clothes on."
What I like about Erickson's Mechanics of Love series is the community created within the garage. The romance just fell flat for me, however. Individually, they were enjoyable characters, although I did prefer Alex, but together I didn't particularly care.
The crisis, too, was just too predictable. Although, I enjoyed most what happened after the crisis. Alex and Spencer reunion was perfect and so cute. While the not the hottest couple, they were perfect for one another. And honestly, their descriptions of one another was perfect. Probably the most entertaining part, reading them learn and watch one another.
Dirty Deeds can definitely be read as a standalone, but if you have read the others I would definitely recommend you finish the series with Dirty Deeds. It's sweet and overall a good ending to a good series.
Book Info: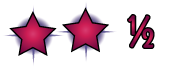 Publication: December 8, 2015 | Avon Impulse | A Mechanics of Love #3
Alex Dawn is saying no to men. No to bad relationships, disappointments, and smooth-talkers. Focusing on her family and her job at Payton and Sons Automotive keeps her mind occupied and her heart content. She doesn't really miss a man's touch, until one night, a man shows up with the body of a god and a voice from her dirtiest dreams.
L.M. Spencer is only in Tory, Maryland, to scope out the town as a possible site for one of his company's hotels. The British businessman didn't expect his car to break down or to find the hottest little American he's ever seen holding a tire iron, piercing him with bright blue eyes.
They agree to one hot night, one dirty deed to burn out the chemistry between them. But from their first kiss, Alex can't stop saying yes to this man. And when Spencer's company threatens everything she cares about, they must make the choice to stand together or apart.