Dirty Talk by Megan Erickson: New to town with a daughter and her sister, Ivy made a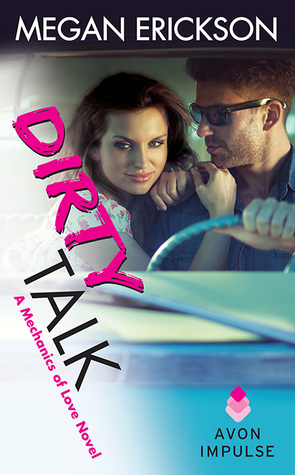 pact to be done with men after her and her sister's bad pasts. However, once Brent gets one good look at Ivy, he's going to do everything he can to get past her hard shell and into her heart
Brent's the jokester, the fool of his family, never taking a moment to be serious. But when he meets Ivy, he finally finds someone he can be himself with. He just has to prove to her that he is serious and it's not all on a whim.
""Anyway, so I need to change my clothes, right? I can't walk around looking like a slob."

"Heck no."

"So I take my shirt off when I drive my date home."

"Because so many people will notice the stain while you are driving?"

"Well, I'll notice the stain. And so will she. So I take my shirt off!" He spread his hands out, as if to say voila.

And she stared at him, blinking, waiting for more. But instead, he sat there with a satisfied smirk on his face. She cleared her throat. "That's it?"

"That's it."

"That's your grand plan? To drive home shirtless?"

"Babe, you haven't seen me shirtless. It's a damn-good plan. Trust me."
The Mechanics of Love series is definitely one I enjoy, but Dirty Talk fell a bit flat for me. I love the setup, Ivy and sister with this no man pact, and the family goof falling hard and serious, but the timing of the story didn't fit. It threw off the entire romance for me, it felt way too fast.
I enjoyed the community of characters, especially seeing bits of the previous books characters. Although, no worries, it isn't necessary to read the first in the series for this one, but I would recommend it, anyways!
While fast, I definitely feel Ivy and Brent were perfect for one another. They pushed each other to be better and to go after their desires instead of hiding behind fear. And Brent with her daughter was just precious. Kids normally don't work for me in a romance, but Erickson did it well in Dirty Talk.
I do recommend Dirty Talk since they are such enjoyable characters. And really, if anything, it's worth reading for Brent's dog, Honeybear, and his overly attached neighbor.
Book Info: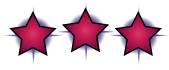 Publication: September 15, 2015 | Avon Impulse | Mechanics of Love #2
When the one you shouldn't want is the one you can't resist…
Brent Payton works hard, plays hard, and has earned his ladies' man reputation. But he's more than just a good time, even though no one seems to see it. Until a gorgeous brunette with knockout curves and big, thoughtful eyes walks into his family's garage and makes Brent want more.
Ivy Dawn and her sister are done with men, all of them. They've uprooted their lives too many times on account of the opposite sex, but that's over now. The plan seems easy until a sexy, dirty-taking mechanic bursts in Ivy's life and shakes everything up.
Brent can't resist the one person who sees past his devil-may-care façade, and Ivy finds it harder and harder to deny how happy he makes her. But she has secrets of her own and when the truth comes out, she must decide if she'll run again or if she'll take a chance on forever.