In Double Down (The Bod Squad #3) by Gabra Zackman, does the life of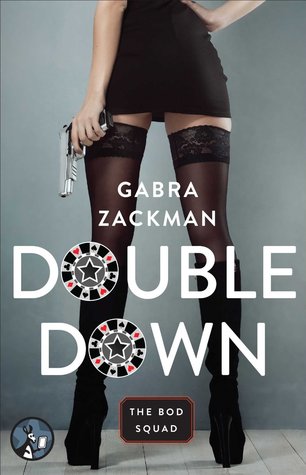 an assassin allow for love? Some would think not, but anything is possible after Tyka's boss and best friend is assassinated. Teaming up with Mahmoud – another assassin – she's determined to take down the people responsible. Except with things getting more dangerous due to a security breach, and Baba Samka — their biggest enemy of all – getting too close, it seems more than possible. Because they're going to need each other more than ever, if they're to survive.
"What code?" Tyka asked. "What on earth do you mean?"
"You know what I mean. The Boss's code five, the f****** classic movie thing. Where he uses a different old film to denote the level of danger. This is like Defcon level 1."
Having not read the first two books of this series, and even though this can be read as a stand-alone, I believe I would have enjoyed this story more, if I'd had the chance to read them. Because with the plot narrated by Mahmoud and Tyka as well as some secondary characters, I felt those first two books would have given me more knowledge of the secondary characters and possibly even the bad guy, Baba Samka. However, in saying that, the fast-paced plot was exciting and full of action. And although I found the narrative from the characters besides Mahmoud and Tyka annoying at times, because it kept taking me away from two characters I was absolutely charmed by, I did enjoy this book from start to finish. As the team try to discover the identity of Baba Samka, and if his deadly work is an inside job.
As for the characters, I really liked Tyka and Mahmoud. Their teasing banter definitely creates some seriously strong sexual tension, which eventually spills over onto the pages in some hot sex scenes. They're both strong characters focused on getting revenge due to the people they've lost through the course of their lives, and their skills as assassins — especially their ability to slip in and out of anywhere without being detected — definitely shine throughout this story.
At first, I didn't know what to think of Tyka. She comes off a bit cold and indifferent towards Mahmoud and their relationship. Trying her best not to get any more involved with the hero than she already is. But when Mahmoud finds himself in a terrible situation, and could have possibly ended up dead, Tyka realizes how much he's come to mean to her. That moment was when Tyka completely won me over, because she could no longer deny there was nothing more between them than great sex.
"I know how you can make me better," he said with not a little mischief in his voice.
"Do you," she said. "Well, since you are the patient and I am the nurse, I get to choose what I think is right, and you have to do what I say."
"Oh, Ms. Tyka," he said with a sigh. "You may do what you want with me. I am in your power."
The air shifted then, and they held each other's gaze. Even though Mahmoud's face was swollen, his look seared through to the center of her soul. Her breathing hitched as, with just that one look, she already felt he had entered her inner sanctum.
Overall, I did enjoy this book, and I liked how it ended with one of the Bod squad finally getting married. They're a good team, and get along like one big happy family. However, I was frustrated by the message right at the end. Clearly, the code word is a cliffhanger. I would recommend Double Down by Gabra Zackman, if you've read the first two books of the Bod Squad series.
Book Info: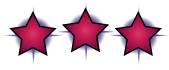 Publication: January 11th, 2016 | Pocket Star Books | The Bod Squad #3
It's Spy vs. Spy as a sassy Ocean's Eleven-style team of undercover operatives finds love and mayhem in the third Bod Squad adventure—part mystery, part romance, and totally, hilariously hot.
Who would fall for an assassin…except another assassin?
After a security breach is written in the sky—literally—the Bod Squad jumps back into action. An important member of the team has been assassinated by the mob, and the squad's public enemy #1, Baba Samka, is getting too close. Could his deadly work be an inside job? Only trained assassins Tyka and Mahmoud have the very particular set of skills the Bod Squad needs to solve this case. Neither of these dead sexy shooters is looking for a partner—but before they know it, the sparks are flying faster than bullets. Could true love be in their sights?