Expecting a Scandal by Joanne Rock: Two people with a lot in their pasts share a feeling of grief and a lot of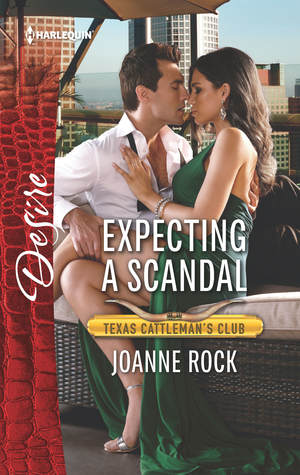 chemistry. However when there is so much loss can there really be a gain?
Abigail Stewart was so caught up in all that was gone five months ago she did something foolish but it seemed that that was only the beginning. Only now the foolish things kept compounding and weren't so foolish anymore and might even be a matter of life and death. However she was determined that this was a life she was going to lead and be proud of.
Vaughn Chambers had seen things and now was unable to see things as a combat surgeon. So many things he wasn't even sure he was really ever going to be whole again. So he was pretty determined that he was going to fix everything he could since he was just so broken. Fixing was all he thought he had to offer these days.
Abigail and Vaughan shared the common theme of loss but when Vaughan seems so eager to give up Abigail keeps pushing him to live life. Throw in drama and intrigue with a "final" conversation, a baby and a life threat, well these two have a lot coming at them proving they are stronger together than apart, right?
Ms. Rock has taken her readers back to Royal, Texas and the scandal that is the man who wasn't. She has managed to craft a wonderful story around Abigail and Vaughan that is both honest and real. People make mistakes, people go through things, people don't just magically get to create happily ever after's and there are bad things. Somehow through all of that she has shown the reader that happiness can still come, can still shine through and make our hearts smile. This is well written, yes is part of a series but can be read as a standalone, and features a damaged hero, with a damaged but hopeful heroine who are both ready to capture your heart.

Book Info:

Publication: April 3rd 2018 | Harlequin Desire | Texas Cattleman's Club: The Impostor #4
Five months pregnant and on her own. Even so, she can't resist this rugged rancher…Solely responsible for her unborn child, Abigail Stewart is desperate for the art commission at Royal Memorial Hospital. Winning over the sexy Texan on the board seems impossible, but Vaughn surprises her with his response. And his attention. And a sizzling connection that defies all logic. But even if he can accept her baby, will Vaughn's dark past tear them apart?