Extreme Love by Abby Niles is an interesting and somewhat informative read. It is a new book that primarily focuses on the community of Mixed Martial Arts (MMA) and the path to one's acceptance after an extreme weight-loss. Two distinctly different themes tied together by understanding, friendship and love.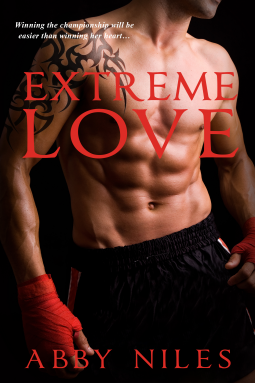 Dante "Inferno" Jones is a successful MMA fighter and he is one bout away from the welterweight championship. The present champ, Richard Sentori, is almost impossible to defeat. He is cocky, mean and ruthless. Thus, Dante hires Mike Cannon, Sentori's former coach, and temporarily relocates from Connecticut to Mike's training center in Georgia. He begins intense training for the most important fight of his career.
Caitlyn Moore is an achiever. She recently dropped 80 pounds after being overweight all of her life. She uses her newly gained spunk and determination to help others with their weight management. However, after dealing with a lifetime of overweight jokes and insults, Cait is insecure, and accepting her new self is a constant struggle. Cait is a workout instructor at the local YMCA and she designed and developed her own physically fit program that the YMCA is sponsoring. She is a true motivator of others.
Brad "The Majestic" Sanders is another MMA fighter and the boyfriend of Cait's best friend Amy. They introduce Cait and Dante and instant sparks ignite. However, Cait immediately erects a barrier because she does not like the violence of MMA and is strongly against it.
A relationship between Cait and Dante slowly begins. They both have strong feelings for each other. However, their involvement is preventing Dante from focusing on his training. Knowing this, Cait and her good friend Paul devise a ridiculous scheme to get Dante to hate her. The scheme backfires and Cait and Dante end up spending the night together. They continue to date and slowly but surely fall in love.
Cait accompanies Dante to his championship fight in Las Vegas. This is big step for Cait, completely giving herself to Dante without any inhibitions and learning to accept his MMA career. Dante loves Cait and wants her by his side.
It is important to mention the almost rape scene at the beginning of the book where Cait is rescued by Dante. Regrettably, the aftermath is not realistic, which leaves the reader bereft.
If you like a book with a lot of action, angst and passages of steamy passion, read this book.
Book Info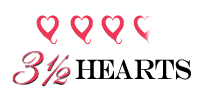 Publisher: Entangled Select (April 30, 2013)
New body. New clothes. New men.
Used to the average Joe, Caitlyn Moore is overwhelmed when the supremely masculine Dante Jones walks into her life and expresses an interest in her. At first she pushes him away, refusing to encourage the attention of a cage fighter. Then she learns Dante has a love 'em and leave 'em reputation. What better way to fine-tune her non-existent flirting skills than with a male who won't stick around? But Dante has no intention of being a practice dummy; he's out for all or nothing. Now Caitlyn must accept Dante—violent career and all—or let him go.
Dante "Inferno" Jones has one goal: win the Welterweight Championship. At a time when focus is crucial, the last thing he needs is a distraction. Yet Caitlyn Moore becomes a challenge he can't resist. When the light-hearted pursuit shifts to a battle to win her heart, his focus is shot. Faced with losing the biggest match of his career, Dante must decide if his extreme life also has room for Extreme Love.