"Whatever can go wrong, will go wrong."
In Falling for the Lawyer by Anna Clifton If anything is going to happen, it will happen to Alex. She gets soaked by mud on the way to work, the same day the new boss is coming to the office…but she's rescued by a stranger, JP, in the street. She confides in the stranger her worries about losing her job as an assistant PA at the law firm once the new boss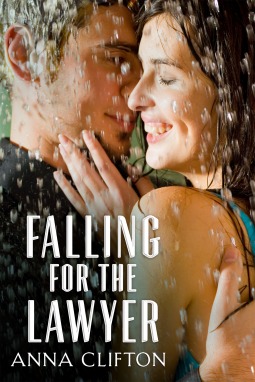 takes over…she also confides to him that the new boss is being touted as the "Grim Reaper". Upon first meeting JP Alex feels things she's never felt for her fiance of 3 years and childhood sweetheart, so she is glad to see the last of JP that morning.
Little does Alex know that the kind stranger is also her new boss! JP also feels the drawn to Alex, even when she tells him she is engaged. But JP sees what Alex won't admit…she's engaged to the wrong man and professionally she has way more potential. Alex knows this deep inside, but she feels she needs to do what she can to keep everyone happy – even if deep down she's not. JP pushes Alex to be who she wants to be, not who she feels others think she should be. He pushes her personally and professionally to stand up for herself. Will he push too far?
Alex has been secretly unhappy even before PJ showed up, throwing her in emotional turmoil. Can she find the courage to put herself first for a change no matter what the consequences?
Falling for the Lawyer was a fantastic read! It was such a romantic story with parts that made me laugh out loud! I loved both of the characters…Alex might seem spineless, but she's definitely not. She has a lot of goodness in her heart. PJ is a very strong character with strong beliefs that he at times tries to impose on others for what he feels is their own benefit. He pushes, but he knows when to stop. Both Alex and PJ are people that could be your next door neighbours, they are so relatable. I could feel the sexual tension between Alex and PJ, but there was nothing explicit.
Anna had me mesmerized from start to finish of Falling for the Lawyer. I highly recommend it to anyone looking for a good romance, it was one of those romances that left me feeling really good.
Rating: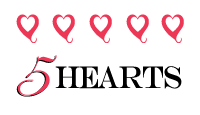 Book Info: Publisher: Escape Publishing – Harlequin Enterprises, Australia Pty Ltd (March 1, 2013)
Alex Farrah has just one resolution: don't get sacked by the new boss. Enter one modern-day knight to rescue her from a run-in with a pile of mud. But will upending Alex's entire life be the next job on her knight's 'to-do' list, whether she likes it or not?
Legal eagle JP McKenzie has just one resolution: never get involved with a woman who won't stand up for herself. That is until a muddy Alex Farrah lands in his life with a crushingly big mountain of family expectation in tow. So what else is a modern-day knight to do?