Falling for the Pregnant Heiress by Susan Meier Timing is everything, right? Finding out you are pregnant the morning of your brother's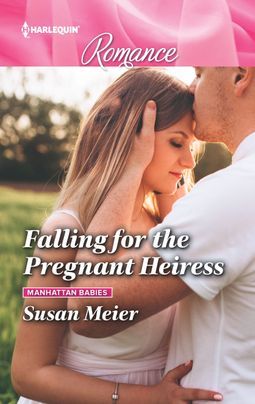 wedding and you really have nothing to do with the father anymore? Timing couldn't be better.
Sabrina McCallan was always trying to project the imagine of the perfect daughter.Not one to cause a ruckus or a wave or even have a hair out of place so when she figures out she is pregnant stunned doesn't even begin to cover her emotions. Maybe stunned is a good word though when she realizes that she has failed though and someone is calling her out for not being perfect today. Granted it is her brother's best friend but still.
Trent Sigmund doesn't shock easily. Perhaps it came from standing in the background watching, learning and anticipating, perhaps it was just God given. All he knows is that something is right so he needs to watch a little closer and when he figures out the secret, all he wants to do is help. After all Sabrina is family, sort of right, right?
Sabrina and Trent have known each other forever, or at least they have known who they wanted the other person to know, now with one goal in mind – tracking down her baby daddy – they are off on a mission that might just help them get to know each other and themselves.
Ms. Meier has done one heck of a job with this novel. It's nothing nitty gritty but it is all about discovery. How we see ourselves and others, not to mention trying to not put people in little pinholes. It's actually a wonderful story more than a romance as Ms. Meier delves into self discovery and recovering your past in a healthy way. The final wrap up is almost a let down though because while it is a HEA it doesn't make you feel all warm and fuzzy, but leaves you hanging just a bit.
Book Info: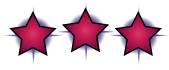 Publication: Published August 1st 2019 | Harlequin Romance |
A pregnant heiress, a bachelor billionaire…
…an unlikely family?
In this Manhattan Babies story, Trent Sigmund's discovered Sabrina McCallan's shocking secret: she's pregnant! As she is his best friend's sister, Trent's compelled to help her. But offering Sabrina his private jet to track down her errant ex wasn't supposed to become a whirlwind trip of Europe… And it certainly wasn't supposed to awaken an attraction that makes him long to take this unexpected chance and build it into the perfect family!