Falling for the Rebel Princess by Ellie Darkins Two hurt souls, one night club night and Vegas? What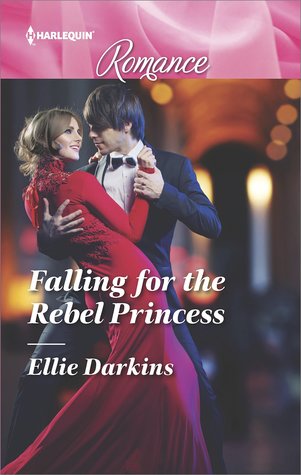 could possibly go wrong? Or really what could go right?
Princess Caroline Mary Beatrice of Afland, Charlie, played at being the bad girl princess. She was very good at doing things that were not exactly royal. No one was really sure why other than Charlie. She was doing all she could to protect the bad girl image, that way no one would suspect. No one would know why she could never be the person that she thought everyone wanted her to be.
Joe Kavanagh wasn't uber rich, he wasn't uber poor. He had gone to a private school but was a scholarship boy. He learned the hard way that he wasn't going to fit in, not rich not poor. So now an adult, a successful musician he still can't figure out where he belongs. Then one night in Vegas changes everything.
What happens in Vegas doesn't always stay in Vegas. The bigger question is will the future hold something Vegas like? Or something permanent?
Ms. Darkins gives her reader something more than a typical Vegas romance. While the ending admittedly leaves something to be desired it could be because the rest of the story is so amazing that you don't want it to end as suddenly as it does. Ms. Darkins is able to give her characters the depth of reality while somehow encapsulating the fantasy world she has created. This is definitely worth a read.
Book Info:

Publication: May 9th 2017 | Harlequin Romance |
From princess to rock-star royalty!
Self-proclaimed "black sheep" Princess Charlie of Afland has worked long and hard to be taken seriously in the music industry, managing to keep her royal obligations, and her secret heartbreak, under the radar. Until one night in Vegas changes everything…
Rock star Joe Kavanagh gets more from his Vegas gig than he'd bargained for…a princess bride and a PR story to die for! As the initial attraction, which led them down the aisle, turns into something deeper, keeping their marriage strictly business proves increasingly difficult…