Juliet Madison has written an inventive, quirky, and irreverent debut in Fast Forward, that will tickle your funny bone from the beginning to the end.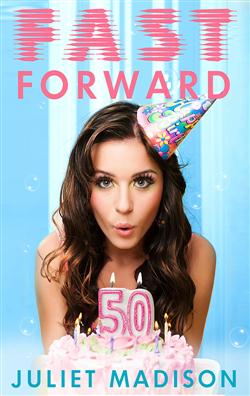 On the eve of her twenty-fifth birthday, Kelli Crawford, is expecting an engagement ring from her boyfriend Grant, but to her utter dismay, she is instead catapulted forward in time to her fiftieth birthday, where her life is dramatically different. Gone are her super model good looks, replaced with bags and wrinkles, sagging breast and a pot belly.
Not only that, she is horrified to find out that she is married to the high school nerd, and has two grown children, and a grandchild on the way. Could things get any worse?
Kelly is forced to look at her life and redefine what is really important to her. She faces a lot of tough decisions along the way as she fights to make her way back to the past, where at first she feels like she really belongs. As her new family and friends grow on her she is surprised to find that she may just be happy enough to stay in the future forever.
Fast Forward is a unique and fun read! At times I laughed so hard that it brought tears to my eyes! I found myself cheering for Kelli as she journeys to find out what is really most important in her life. My only complaint would be that I wish the story would have been a little more romantic, but what the story lacks in romance it definitely makes up for it in humor! Do yourself a favor and get yourself a copy, you certainly won't be disappointed!
Rating: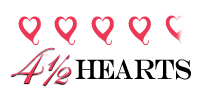 Book Info: Publisher: Escape Publishing – Harlequin Enterprises, Australia Pty Ltd (February 1, 2013)
Aspiring supermodel, Kelli Crawford seems destined to marry her hotshot boyfriend, but on her twenty-fifth birthday she wakes in the future as a fifty-year-old suburban housewife married to the now middle-aged high school nerd.
Trapped in the opposite life of the one she wanted, Kelli is forced to re-evaluate her life and discover what is really important to her. Will she overcome the hilarious and heartbreaking challenges presented to her and get back to the body of her younger self? Or will she be stuck in the nightmare of hot flushes, demanding children, raunchy advances from her husband and hideous support underwear forever?